When is the Best Time to Travelling?
When we start a trip, the main questions is: When is the best time to book our stay?; In countries like Mexico and other countries from Latin America, if you book with a period of 4 months before your visit, you can have up to 20% savings. But is it essential to know what kind of experience you desire?
Just like a classic question from the Sherlock Holmes movies, to find the perfect place and be able to take advantage of the promotions, we must know first if we prefer to travel alone, as a couple, or with our family. Knowing this, we will find that "something special" that make your trip the best experience.
History and Family Tours
Suppose your thing is to travel with your best team. In that case, All-Inclusive packages generally have tours that can give you the experience of knowing the main tourist attractions of the destination you are traveling to, with transportation, amenities, and snacks for an affordable price. If you are interested in new cultural experiences, We mention some places you can enjoy in Cabo or Cancun, we recommend reading our Beginner's Guide., te recomendamos nuestras Beginner's Guide.
In San José del Cabo, the charming streets will take you to different exciting spaces like galleries and the organic market. Still, if you prefer, there are various tours, like the one that gives you a walkthrough El Arco de Cabo San Lucas, and you can witness the whale watching. Likewise, in San Lucas, you can find the Plaza Puerto Paraíso, where you can also find a space to pamper your family, going on shopping with all the stores that are out there. At the same time, you can visit Pancho, the sea lion that lives on the Malecon next to the plaza.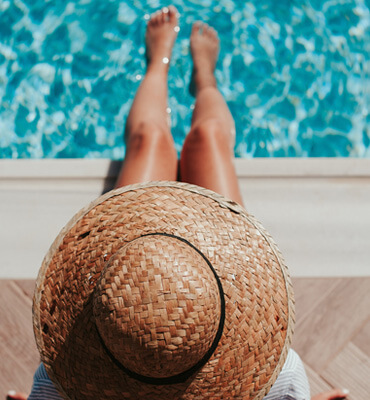 If you prefer a cultural trip; the city of Cancun has several exciting archaeological zones that will allow you to get to know a large part of the state and an ancient civilization in depth; among which stand out: Tulum, Chichén Itzá, Isla Holbox or Isla Mujeres. Although if you prefer a quieter environment to enjoy the warm weather, a picnic at Playa Delfines and a visit to the Maya Museum are excellent options.
Romantic Getaway
After an excellent Spa session for two, a romantic getaway can start on the beautiful beaches of San José del Cabo, then take a tour of the city and explore all the experiences. On Thursday, you can enjoy a craft beer produced locally by Baja Brewing; for a while, you walk and enjoy some artistic pieces created by local artists in Art Walk (from November to May). You can also go dancing in popular bars with an excellent atmosphere in which affordable prices and the few people wrap everything in a more cheesy atmosphere.
Lone Traveler
From personal experience, traveling alone gives you a grand opening to venture into different or somewhat exotic spaces while looking for some comfort to enjoy all the landscapes that exist. All-Inclusive packages provide you with various shows, access to restaurants and bars where you can flow multicultural interactions, creating memorable and worthwhile experiences to share, and an excellent wireless connection in case you want to work a little or share photos or videos with some of your friends or family.
Although if part of your trip is to enjoy extreme moments; A surf session at the Costa Azul beach in San José del Cabo or swimming with the whale shark in Cancun are experiences that are worth living.
When are the best dates to travel?
If you have become more convinced by Cabo; In the period from April to June, you can find more affordable rates and enjoy warm weather without going to extremes. If you want to enjoy the main attraction of whale watching, it is better to travel from December to April.
Although if you feel more attracted by the Caribbean vibe; You can find the best prices to fly to Cancun from May to November. Tip, hotel and airfare prices tend to be cheaper mid-week all year round. Though the perfect combo; It is during the midseason, in early December, and in April. They are months of excellent climate, few drops of rain, affordable prices, and without the high demand for the high season.
It is important to remember that the perfect moment is made by you in the company of your loved ones or even only with yourself. Let yourself be surprised by life and all the wonders of the destination. Run to enjoy an excellent vacation with these tips!