The many Beautiful cities you can find in Cabo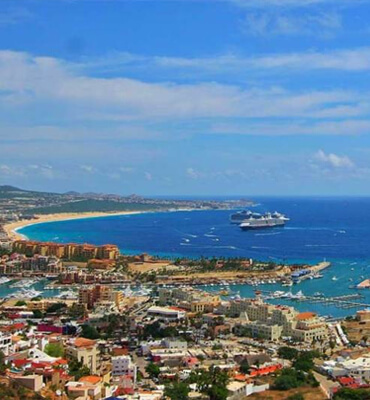 The perfect destination should have everything, beautiful views, many places to visit, shops, nightclubs, restaurants, art galleries, among many others that you, in the company of your loved ones can enjoy during your stay.
But, where can you find a destination that has everything for your perfect vacation? Cabo is the answer.
Cabo is one of the most popular and popular tourist destinations in all of Mexico, not only because it has beautiful landscapes, which mix the tropical climate of a beach with the desert.
This beautiful place has the best attractions you can think of, and everything is close to the cities so you will not have to go far to enjoy an adventure.
You can ask, but how can I know more about what Cabo has to offer for my holidays ?, just keep reading, and I will help you to have a perfect trip full of excitement and fun to this ideal destination.
The City of San Jose del Cabo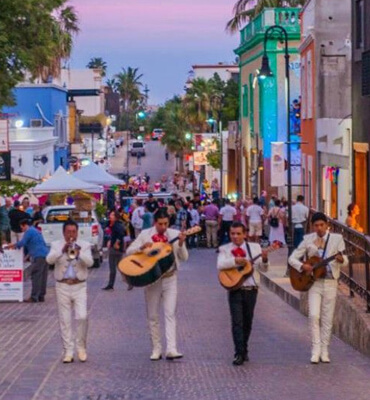 This beautiful city is one of the best known for its vast coastline facing the Sea of Cortez, with beaches along it where many tourists spend their mornings and afternoons walking and having fun with their loved ones.
The waters of San José del Cabo are well known by fishermen for having a wide variety of marine life, as well as a large number of marine reefs, as well as being the favorite place for sea turtles that come to deposit their eggs in the sea. Beach.
Without a doubt, this city is spectacular, not only for this but also because it is also well known because in the center of San José del Cabo, every Thursday at nightfall something incredible happens.
The Art Walk in the center of the city, is the perfect place for you, in the company of your family or friends, to explore and learn more about the culture that you have in this destination.
Not to mention that you can listen to the incredible musicians who play their instruments along the street, all of them being local artists will take you to know more about this destination.
And if yours is more to appreciate the artistic expressions or you want to know about them, you love coming here, for the countless art galleries that are in the center of this city, where you will not only have the opportunity to see the works, if not also to meet the artists in person.
Many artists of different arés, like sculpture, painting, performance, musicians, and others, arrive at San José del Cabo in search of inspiration, and it is frequent that they decide to stay here, for the cultural value of this city.
So do not doubt that you will also want to stay longer in this city, which will be waiting for you with open arms and many things to do.
This city is recommended to travel with your family since there is a wide variety of activities for children, as well as traditional restaurants throughout the city, which you can certainly enjoy.
Cabo San Lucas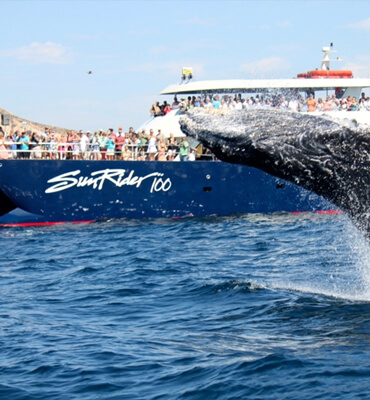 The City of Cabo San Lucas, is the favorite place for both the parties, as for those who want to appreciate marine animals and who like to go fishing to the sea full of life that is the Pacific Sea.
Right here you can find the iconic Arco de San Lucas, a rock formation that stands out in this destination, where countless tourists take pictures with their partners and friends, as well as where it is perfect to spend a romantic sunset with your partner.
This is without mentioning the various reefs that you can find around this place, just as you can see the friendly seals that live around this peninsula, so be sure not to forget your camera if you want to come and observe these natural beauties.
In the same way, you can be part of the tours offered here, where you can see the magnificent coastline of the capes, while having fun, with delicious food, or you can go snorkeling to look at the reefs and the many fish that live in the Pacific Sea.
This destination has it all so you can make the most of your time and get to know the natural wonders of Cabo San Lucas.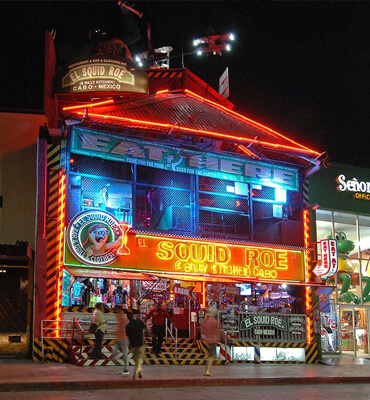 If yours is more sports fishing, this place is perfect for you, because if you did not know Cabo San Lucas is the place to host one of the biggest fishing competitions in the world, this competition is called Bisbee's.
Where the best fishermen from around the world come to Cabo San Lucas to participate and get the best fish of the competition, to earn millionaire prizes.
So you can be more than sure that you will be fishing in waters recognized worldwide as one of the best to catch, you will see the great diversity of marine life that this destination has to offer.
Maybe what you want is to have fun, to dance and to know the nightlife that this destination has for you, and if so, get ready!
Cabo San Lucas is well known because it is the perfect place to party with your friends, with a lot of nightclubs to go dancing and forget about the problems.
Here you can find bars with live music throughout the night, as well as perfect restaurants to hang out with your friends to spend time before going out again to enjoy this destination.
Most clubs and bars are located on the main Boulevard, where you can find from the great restaurants to shopping centers for shopping and also clubs and bars to spend the afternoon.
Miraflores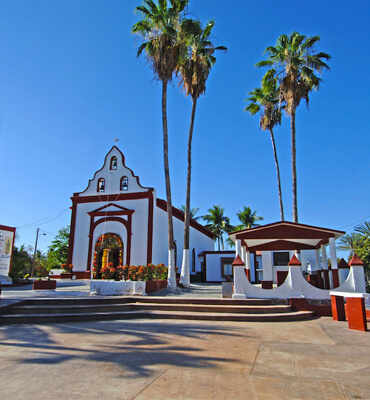 Not far from the city of San José del Cabo, there is a small town known as Miraflores, where you will immediately know the why of its name, colorful flower gardens that adorn the different homes, this town is also known for its great livestock market.
This place is trendy, due to an event that takes place during July, where people from this city and tourists can enjoy holidays and annual events, with sports activities, and traditional competitions such as the annual contest of the piece of the Pitahaya and the coronation of the Queen of the festival.
As it is already known in the different towns of Cabo, it is not difficult to realize how artists live in these cities, and Miraflores is no exception.
This is because recognized traditional craftsmen of the region live here, so it won't be difficult for you to you see one and to see up close how they make rustic furniture, saddlery products or even paintings.
This place is also favorite among archaeologists in the area, as well as tour guides since they have come to find traces of the ancient culture of the Pericúes, who lived in this region, leaving behind cave paintings, near water wells where they run, which is speculated they bathed in.
A vacation in such a complete destination with Cabo is undoubtedly something that everyone must try, know and discover the innumerable things it has to offer.
When will you come to know this beautiful place?