At Club GR Solaris the whole family will have a great time, especially the little ones, since every day there are many fun activities for them in our mini club.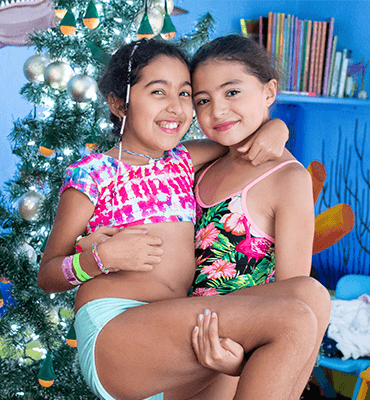 The Mini Club is open every day from 9:30 a.m. to 6 p.m., with highly qualified personnel that give love to your children, as you would do it yourself, they have an incredible imagination and prepare different games and activities daily to spend a fun time and so your children can develop socially, with other boys and girls of their same age, making new friends in the process
Mondays are Mexican days, they play the lottery and make their own piñata full of sweets. Throughout the week they do many fun activities such as ice cream contests, soccer games on the beach, water balloon warfare, face painting, treasure hunting and pottery sculptures. They also visit the climbing wall, look for seashells on the beach and have cooking classes where they make delicious pizzas. They also make crafts such as bracelets and necklaces that they can give to their friends or family. They play jenga and compete in dance tournaments, among many other activities throughout the days.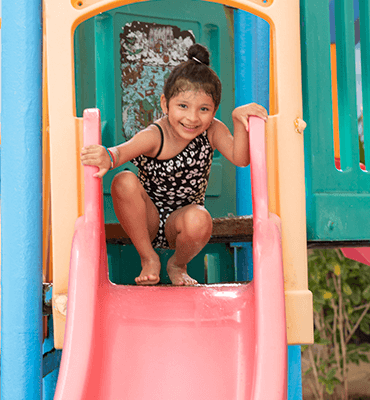 We recently added a new activity where they build incredible sand castles with moldable colored sand every Friday at 12 a.m. Another activity that they enjoy very much are the campings that are held on Tuesdays and Thursdays from 4 to 7 at night where they go to the climbing wall, play on the beach, have dinner and roast marshmallows in a bonfire. Quite a memorable experience!
The rest of the week between 4 to 6 in the afternoon they go to the Cinema Solaris where they watch their favorite movies and eat nachos and popcorn.
For the little ones between 0 and 4 years old we have a baby playground (Always with parental supervision). It is a quiet and fun space for babies to develop their motor skills.
Definitely the mini club is the place where the little ones will want to spend much of their vacation time, playing and making new friends while you relax in the pool and enjoy your favorite drink. We look forward to seeing you soon in your home away from home!