Weekend getaway: It's Not as Difficult as You Think
It is understandable, due to the current situation the idea of vacations seems away, and living every weekend doing the same as the others, limits you to live endless activities and watch beautiful landscapes that are closer than you think. Have you ever thought of escaping away and leaving behind the routine? Although it seems sudden, it is not; In this blog, we answer your possible questions to encourage you to have a great and different weekend.
Although the attractions in the city are endless; also there are crowds, and long distances. So swap that couch for a zip line, and the traffic jams for amazing beaches.
How to plan it?
There is no recipe or formula for this, but getaways can be planned as a one-night trip, extended more days in case of holidays or non-business days, or limited only to weekends, it's up to you. A short flight can give you several options that can be quite successful experiences regardless of whether we go as a couple or with our friends.
When should you plan a getaway weekend?
Every year, some countries have several dates that will give you more days off. In Mexico, there are New Year, Easter, Labor Day, Mother's Day or Independence Day. The advantages of these days is that holidays can start on Thursday or Friday, but if you add the weekend, you have a total of 3 or 4 days to enjoy; Now, if you add the risk of a night flight when you leave work, you can be rested in the morning and make the most of all your days.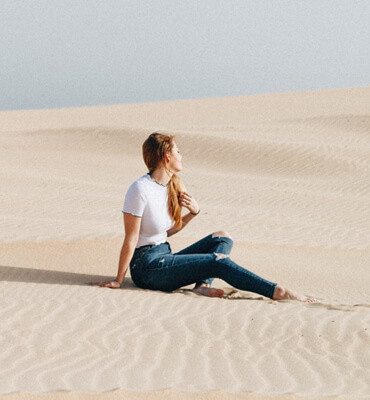 Whom should you travel with?
In this question, I would tell you that travels with who ever you want, but it depends on your trip's objectives. If you like a more relaxing plan, you could take advantage of a business trip and enjoy your hotel's comforts traveling alone and finding friends during your stay.
Or if you prefer, you can spend a weekend as a couple, enjoying a SPA, where you and your partner can find offers available for massages or facials. Likewise, a romantic dinner on the beach ensures moments of connection and the best talks or adventures between you and your loved one. In the morning, you can pamper themselves, asking for the room service, and ordering breakfast to eat in bed.
Or if you think that "there is always room for one more", you can travel with friends or family and venture to visit different magical towns such as Todos Santos in San José del Cabo; or more exotic destinations such as Isla Mujeres, Hol-Box, or Tulum in Cancun, are excellent options. I also remind you that there are Tours services with happy hour in Solaris Resorts.
Where to plan a getaway weekend?
Wherever you want! For most of the people living in big cities, going to the beach and feeling the sand underfoot is one of the best feelings, but remember to choose your next destination, depending on the feeling you want to experience. You don't need to spend a lot of money to have a good time; you can find offers in the All-Inclusive resorts and airlines that fit your budget and possibilities. Fulfill your dream of finally making that trip that you want so much.