In Cancun we say Goodbye, to Sargassum
Sargassum is a microalgae found in tropical areas of the world, commonly near coral reefs.
Between June and September of this year, a plague of sargassum arrived to the coasts of Cancun and the Riviera Maya, which affected the 300 miles of coasts of the Mexican Caribbean and the natural beauty that our destination offers to the tourists who year after year come to enjoy our beautiful beaches.
We are happy to share with you that this problem is now in the past. Thanks to the many cleaning campaigns that were carried out by SEMARNAT, and the Government of the State of Quintana Roo, with an investment of 4.3 million usd , and also with the daily support of the hotels in the area, with daily cleaning staff, we manage to overcome this strong sargassum season.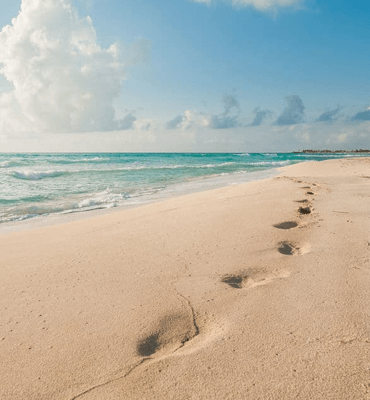 Now, the beaches of Cancun and the Riviera Maya look better than ever, on your next visit you can enjoy the characteristic turquoise blue color of the sea and the soft texture of the sand on your feet.
The reason for the large amount of sargassum that reached the coasts of the Mexican Caribbean (155,000 cubic meters) is not known for sure, but it is related to a rise in sea temperature, the pollution of the seas and a movement of "The Sargasso Sea" found in the Pacific Ocean near the Bermuda triangle.
Nor is it known if next year the same amount of algae will arrive again on those dates but the authorities say they are prepared to face this natural phenomenon, implementing anti-sargassum barriers, which has the function of redirecting the algae towards the sea, always respecting the natural habitat of the marine species that inhabit the region.
Our resort is also ready in case this contingency is presented again. with our housekeeper staff and the necessary tools to keep the beaches clean and beautiful as they are now.
We will await for you in the Solaris Resorts of Cancun, Come to enjoy our beautiful beaches free of sargassum and spend some wonderful days with your family.