Why do we celebrate "El Grito" on the September 15th?
The independence of Mexico is a historical event that happened in the early morning of September 16, 1810, with the iconic priest Miguel Hidalgo, who gave the famous "Grito de Dolores" (Dolores is in reference of the city of Dolores Hidalgo, in Guanajuato whereevents took place)
This event marked the beginning of the separation of Mexico from the Viceroyalty of New Spain.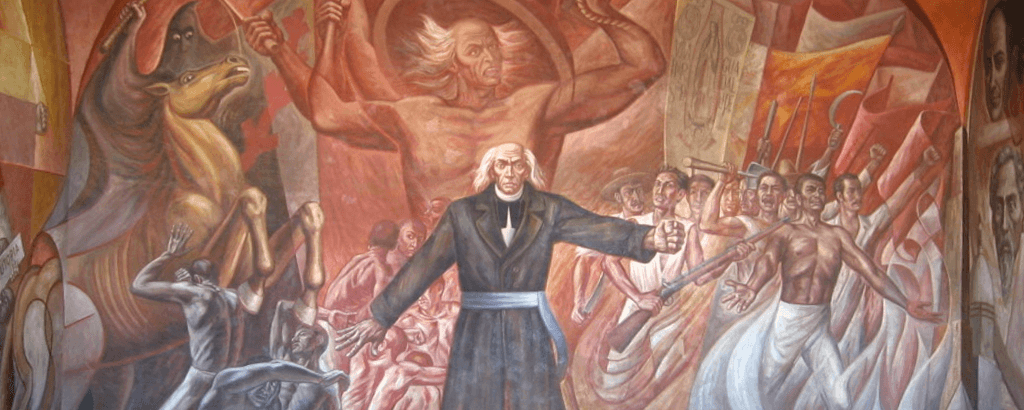 This date became one of the most significant commemorations for Mexico, as it was the moment when all the Mexican people united to fight for their freedom from the viceroyal forces.
Miguel Hidalgo y Costilla in the company of other patriotic heroes gave rise to what is now known as Mexico, by showing that they had the ability and desire to be a sovereign nation.
On current dates, the celebration takes place on September 15 at midnight, where the people of Mexico come together and celebrate this important date, with typical Mexican foods, musical groups, folklore and dances, and even games and fireworks.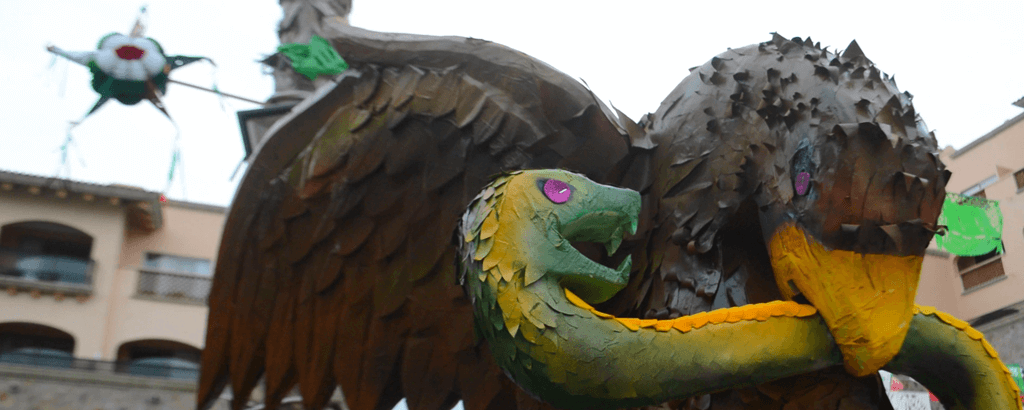 It is normal that in the different cities and states they meet in the main square where the local mayor rangs the bell and shouts the cry of Dolores waving the Mexican flag, to commemorate this historic moment.
Mexico's Independence Day is one of the most important dates for all Mexicans, and it is for this reason that we celebrate it in all our Solaris family resorts.
Viva Mexico and Viva Los Cabos!
At Royal Solaris Los Cabos, we celebrated with a Mexican Kermes, with many games for the whole family so they could have fun: hoops, darts, a set of wire game , the classic Mexican lottery and many other things.
From the kids to the adults, everyone could have fun with the activities we organized for them.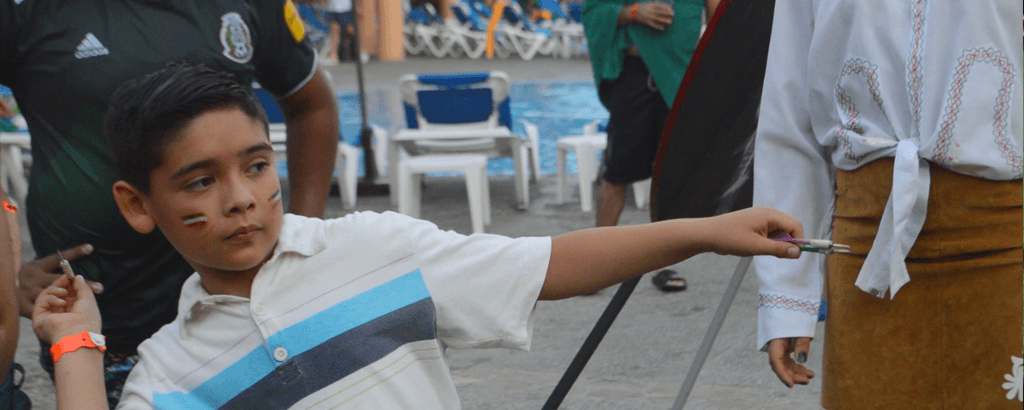 had a tequila tasting, with exotic flavors, such as Jamaica flower flavor, Rice, and Kiwi, among many others, for those brave enough who decided to try the variety of tequilas, they were served in some artisan jars, that served as a souvenir to Take back home as a reminder of the celebration!
We also had Artisan Jugs of the delicious Mexican drink, La Paloma, which consists of a cocktail of Tequila, with grapefruit soda and lemon juice, in a frosted rim of salt, or salt with tajín chili, this Jar was refillable and for use throughout the party, also commemorative to the parties.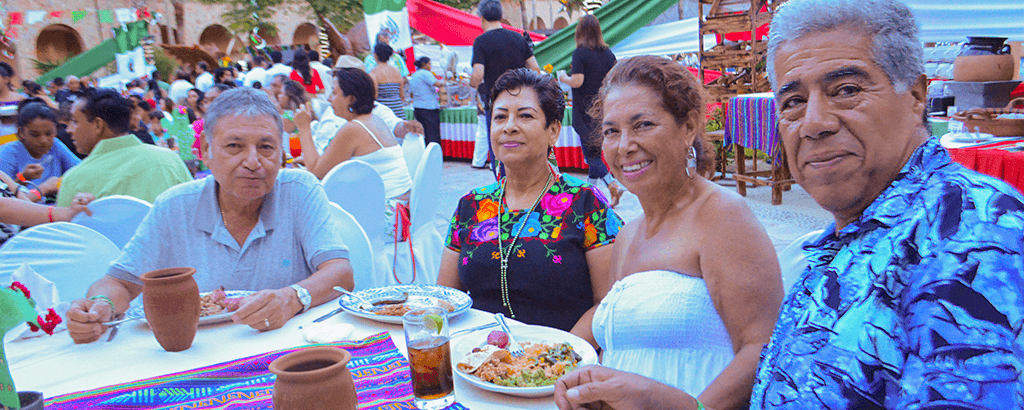 We had the traditional Tacos de Pastor, something that many of our guests looked forward to, this being a favorite dish of Mexico.
This dish is known for the mixture of flavors and textures, its combination of marinated pork and beef, mounted in corn tortillas, with vegetables such as onion and cilantro, and complemented with green or red salsa, is undoubtedly a delight to the palate.
In the same way, they could enjoy a spectacular buffet, with salads, stews, desserts, sauces, and even Mexican tamales, so that everyone could experience together this Mexican celebration.
This night was truly a Mexican night, it is worth mentioning that we had the presence of the Mariachi de San Lucas, who delighted everyone with typical music and even had the honor of witnessing one of its most recent members who debuted with a song of the artist Pedrito Fernandez, everyone was amazed to see this show.
Celebrating in Cancun!
Without a doubt, we also had the opportunity to celebrate at our Cancun Resorts!
At Royal Solaris Cancun we had Tequila tastings, and delicious traditional Mexican dishes such as:
Beef stews, Pastor tacos, stuffed chiles, of course with side dishes as White or Red rice, pico de gallo, guacamole, salads, etc. among many things that everyone could enjoy in our Mexican buffet, designed for this special celebration.
We also showcased a Mexican show, where traditional dances from different regions of Mexico were presented, where young and old had the opportunity to learn more about the folklore and beauty of Mexico.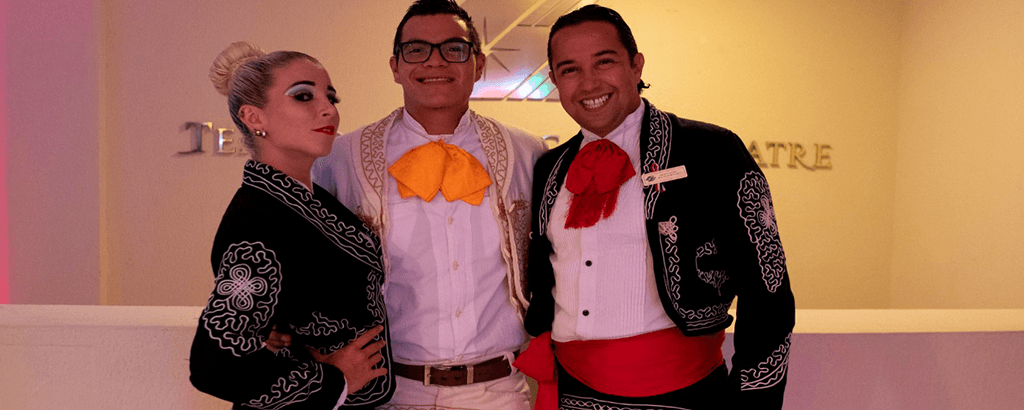 We had games, Mexican flags, hats, Photo booths, and even our staff was dressed in traditional Mexican clothing: Charros, Adelitas, Revolucionarias were present at our hotel to feel the Mexican spirit.
In GR Solaris we also had a Big celebration, with decoration allusive to independence throughout the Resort, this festivity was planned with activities for the whole family, delicious typical food and a presentation of folkloric dances.
Among the activities that took place in the Hotel, included games with marbles, face paint (with the colors of the Mexican flag), clay molds- with their own hand and decorated with soluble paint, which each partner personalized - a worthy souvenir to take back home! we Could not miss the Piñata, of course, the first to hit it where the little ones where also contemplated to join the party on September 15, and for the bravest "big boys" we had a mechanical bull, so everyone had the opportunity to have fun and shout ¡Viva México!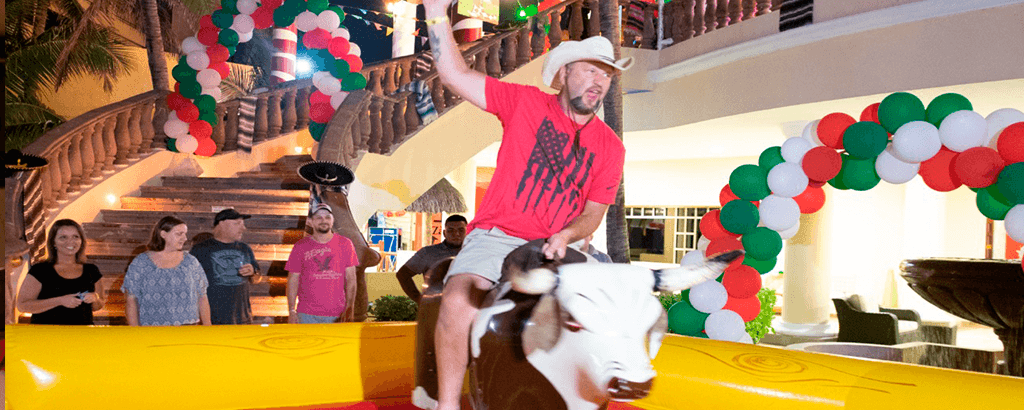 As for food, a traditional Mexican Buffet was presented, with charro beans, rice, enchiladas, tacos, mexican tostadas and more, also as a dessert the Churros, as for the drinks, our bartenders, showed off with the cocktails prepared with main ingredients of Mezcal and Tequila.
Without a doubt, it is a celebration that you can not miss next year at any of our Solaris Resorts