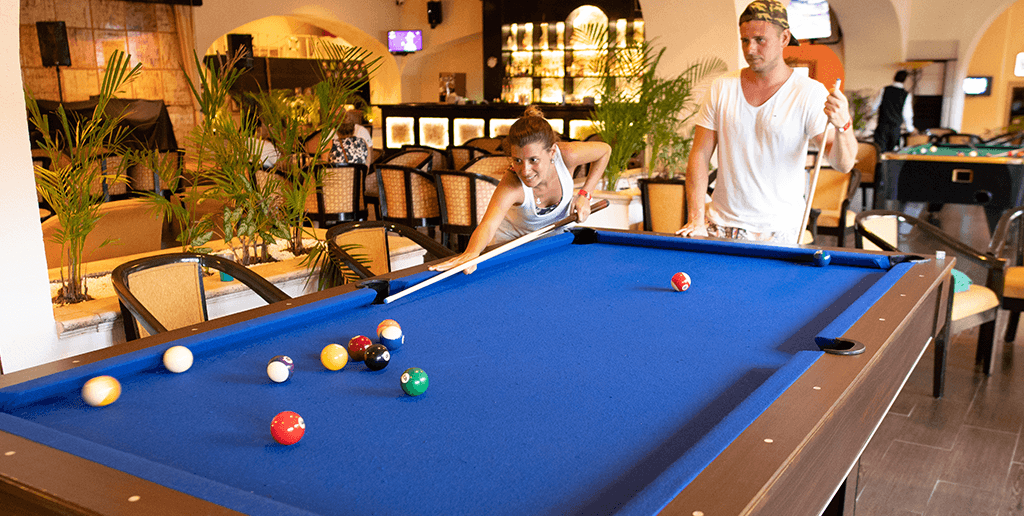 In GR Solaris there are endless activities to have fun with, from the entertainment staff activities by the pool, volleyball matches at the beach, to an awesome cinema to watch your favorite movies.
As we love to see you enjoy your time here, we provide as many options to do so, 5 years ago we installed a pool table next to the main bar, and our members and guests love it! so we decided to include another one, so more people can enjoy it while they drink a delicious cocktail prepared by our bartenders at the lobby bar.
This additional pool table, gives the opportunity to play games like : 8-ball , straight pool , Nine ball , bank pool or one pocket, that way the waiting time is less, and more people can take advantage of playing pool, with the cue sticks and the pool balls available at the front desk for your convenience, just ask for them with your room key, and they will lend them to you.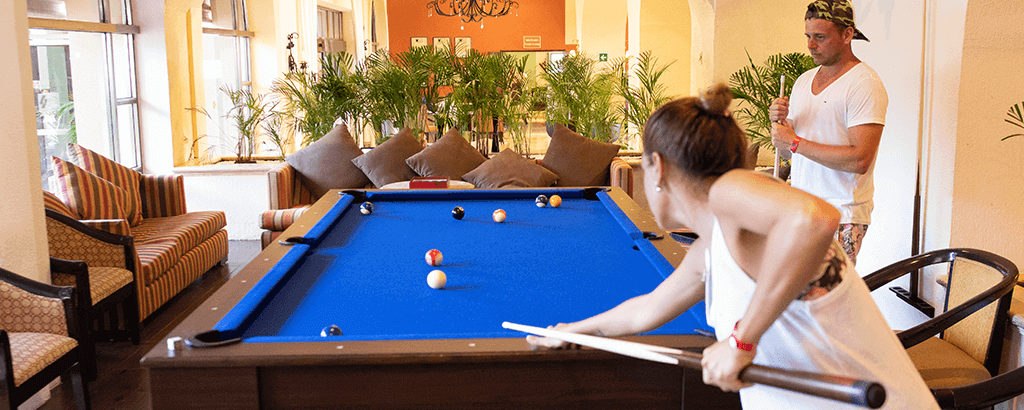 In GR Solaris you will have fun all day long and also at night with the fun shows that are presented every night in the theater. For more information about the different entertainment activities, kids club schedule, home tours and special parties you can always go to your personal concierge and he will answer your questions and give you the best recommendations.
On your next homecoming, do not miss out on trying the new and beautiful pool table with your whole family. See you soon!
Among the renovations and improvements are the new floor that was installed on the outside, so that although you walk wet do not slip
Read the full story