The 10 Biggest Problem With Mexico, And How to Overcome it
Hello my reader,I hope you are fine and very healthy. Today I want to ask you a very serious question, has it not happened to you that, when you go on vacation to another country, not everything is as you imagined, or even how someone told you? Yes, I know… the same thing happened to me when I visited Mexico for the first time.
I want to tell you about my experience dealing with Mexico... I will break it down into 10 points so that you can understand my reasons and how I could solve it:
People
Surely you have heard many things about Mexico, but I want to tell you about people first, they are the kindest people in the world and not a kindness to treat you well; if not that if as a foreigner, you need something ... You can count on more than 10 million people who will be there every time you need it, for whatever you need. Not for nothing, it is the second happiest country in the world.
Culture
Mexico has approximately 34 sites considered a World Heritage Site, according to UNESCO ... You will already know what is my problem... That there are so many options, I do not know where to go first ... And I will tell you another of my big problems...
Food
The Vlogger Ford Quarterman defines 3 main ingredients in Mexican food: Quality, Quantity and Availability ... Believe me, it is a place where you do not starve, possibly it can be a bit heavy because you will want to try and eat everything, but nothing that a cup of chamomile tea does not solve.
Drinks
As someone who has traveled for different places, I can say that it's very clear who is mexican... Although we really like the party, our precious liquid treasures such as tequila, mezcal, pulque, wine, craft beer, sotol , among others ... Patience and love for the product and quality is something that is learned by kissing a good shot of tequila, of which, thanks to the next point, we can have a wide variety.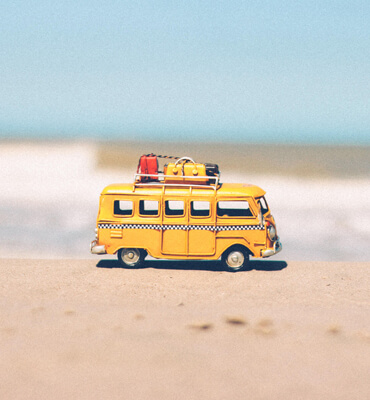 Biodiversity
Approximately 10% of the terrestrial diversity is found in Mexico, which is why it is considered a Megadiverse country. There are a total of 26 thousand species of plants, 282 species of amphibians, 707 of reptiles and 439 of mammals. In case you like Science and Biology or you are just a lover of scientific museums, at least in Mexico City you have an estimated 150 museums to visit (me that you, that you fanned me several visits).
Nature
I think that up to this point you will have understood that the main conflict here is that I do not know where to start with so many options. There are different types of travelers with different tastes each, although there is an average of 9000 km of coastline, you can choose between forests, jungles, deserts, snow and of course we can not forget the beautiful cenotes, which you can enjoy in the country in states like Yucatan or Quintana Roo, which also have different archaeological zones.
History
In addition to being a country where artistic or political revolutions give you enough stories to tell, there are endless traditions or legends that paint color on different days of the year. In addition to being the cradle of two great ancient civilizations such as the Aztecs and Mayans, among many others.
Magic Towns
Getting to know Mexico can sometimes be overwhelming, but there are also options for "express" travelers looking for a weekend getaway. The different Magical Towns in Mexico are a great option to get acquainted with culture and create your own stories with your loved ones.
Art
Mexico is a country that can overload your senses; Possibly it is like when you find your ideal partner at first sight ... And you say: Wow! ... Returning to the previous point, all of History and culture or the different thoughts or beliefs come to life through painting, music, dance, sculpture, theater and formerly the cinema also had theirs… Although now their mission is to make us laugh. Within the museums mentioned above, many of them have interactive exhibitions where you can learn and fill your eyes with color.
Biggest Heart
Finally, the most important problem that I find in Mexico is that he has a great heart and makes you have a new vision of the world. An example of this, was once I was walking on a tour with my mother and we saw a man carrying about 5 wooden chairs on his back and he was smiling as if he were walking, we don't know exactly what the purpose of that was, but we intuited that he was going to sell them in some of the local markets ... At that time we thought ... That most people give their hearts day by day and that is something that inspires too much. Taking up the words of the Canadian Vlogger "The New Travel": "As soon as I know Mexico, it seems to me a bigger country (...) Maybe you can leave Mexico, but Mexico will never leave you."
What is promised is debt ... I already told you about some of the problems you may encounter when you visit Mexico, but how can you overcome these problems? It is very simple really, just do what many have done: Fall in love with this great country and smile, you will always have a smile back.