Take a Getaway with your Family to Los Barriles
When we visit a place for the second or third time, it is customary to build a routine on our trip and enjoy the company of our old friends. But we are also looking for something different, especially if we travel with our family.
We could imagine the perfect place full of delicious food stands, where there can be bathrooms nearby and where children can play happily. But, in a place as big as Los Cabos, where can that be possible? In this blog, we will give you the way to one of the paradises you can find very close to our beautiful city.
Royal Solaris Los Cabos is in San José del Cabo's center, making it quite accessible to trails ready to explore Baja Sur. So dare to go a little further and enjoy an unforgettable vacation with your family.
Just 1 hour north of San José del Cabo is Los Barriles, founded in 1936. The world's marlin capital, this place is world famous because it hosts different sport fishing competitions such as El Dorado Shoot Out and the Tuna Shoot Out.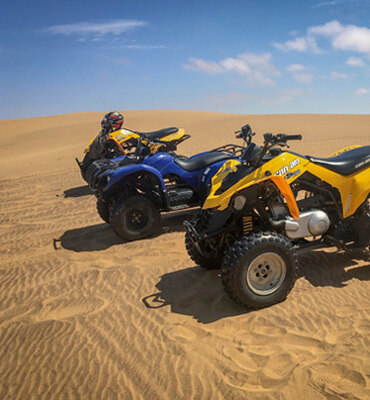 If you love adventure tourism, from March to December, the area's prevailing winds allow all the bravest fans of Windsurfing, kayaking, or snorkeling enjoying the most daring moments.
Likewise, more than 200 boats are ready to reach the sea and practice diving, sailing, and observing the underwater biodiversity in the town. The area's depths provide habitat for an extraordinary variety of colorful fish, algae, and corals.
Los Barriles is a tranquil and colorful place, so one of the funniest things to do is rent ATVs or electric cars that will allow you to transport yourself around the town and explore the dunes on the coast.
Award-winning for the sea of Cortes's turquoise water and clear sand that feels like stepping on sugar; Los Barriles allow the little ones and those fearful of the ocean to swim as if it were a natural pool. It is a space that will enable healthy and quiet fun outside of the Spring break season.
There are various food places around the beach, which for low prices, you can enjoy a delicious plate of ceviche on the beach. There are also small markets where you can get the supplies you need for any need.
This beach is a little hideaway for all those looking for a quiet trip. It is an oasis that allows you to spend unforgettable moments with your family, in which the setting of our dreams becomes a reality.