Refreshing drinks for your vacations
At the Solaris Hotels, our waiters are responsible for complementing your day so you can refresh yourself with a delicious drink while enjoying the warm weather of the beach and the company of your loved ones and friends. Today I will explain to you about 6 different beverages that you can order at the Solaris Hotels Bars so that your holidays are more than perfect.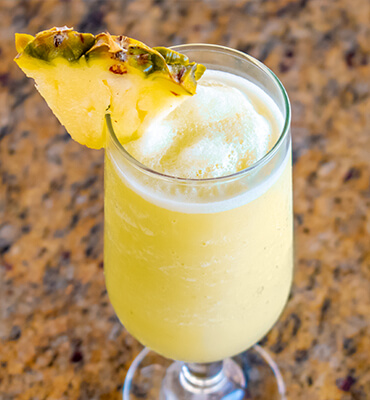 Piña Colada
A classic drink, is prepared with an ounce of white rum, condensed milk, Coconut Cream, and natural pineapple juice and a splash of sugar syrup to give the sweet touch that this drink needs, and it is of course blended to Mix the ingredients with ice and give it its flavor, texture, and freshness that everyone likes.
Of course, this drink can also be requested by children, since at the time of preparation, it is possible not to use of alcohol, so that they can enjoy a sweet and refreshing drink.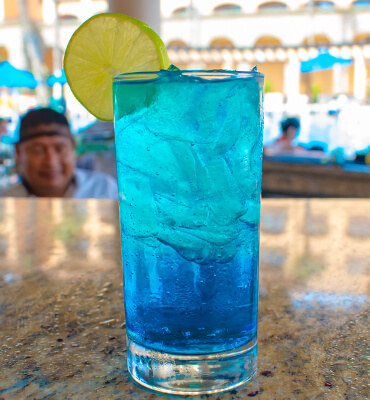 Blue Sky
For people who like the color blue, this is the perfect drink, it can be served whipped or on the rocks, and it is prepared with simple ingredients, but they make this mixture delicious.
The ingredients we use to prepare it are blue curacao liqueur, which will take care of the color of the drink, which at the same time gives it a citrus touch, ice, and a little lemon soda are added, with an ounce of rum.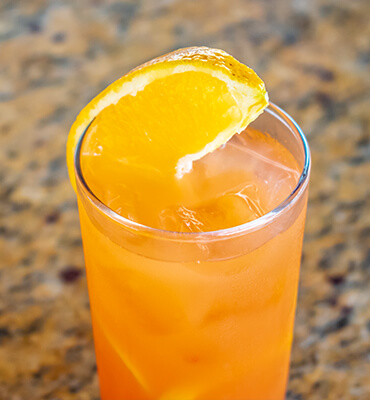 Mai Tai
A drink that can not be missed for people who love drinks with fruit tones, the Mai Tai, is a drink that you definitely have to try during a sunny day. This drink is prepared with Dark Rum, which is mixed with Orange and Pineapple juice, which is responsible for giving citrus and soft fruit, (you can add natural sugar syrup depending on your taste), and in the end is mixed with peach Liqueur, which results in a drink that without a doubt can be described as heavenly.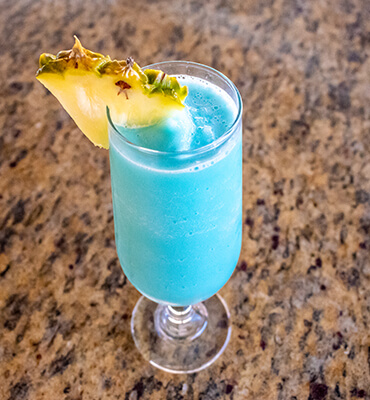 Blue Hawaii
Another drink that is very requested is Blue Hawaii, striking for its blue color, is a close relative of the piña colada, and this is because the mixture is almost the same, what changes are a few ingredients.
This drink is prepared with Condensed Milk, White or Dark Rum (to your preference), Coconut Cream and Natural Pineapple Juice, Sugar Syrup and Blue Curacao Liqueur, it is stirred, and with these changes, it gives a different flavor a little more citrus that accompanies the sweet taste of a traditional pina colada.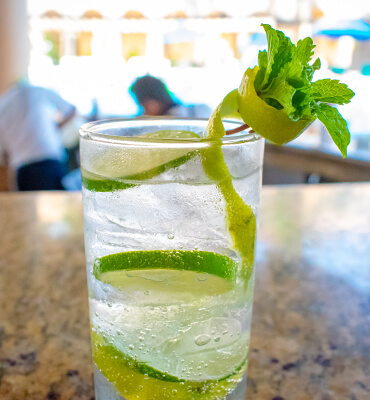 Mojito (Natural)
A classic without a doubt, the Mojito is for people who like drinks with natural and refreshing flavors, this drink will be responsible for refreshing you with a single glass, you can prepare it in different ways, but now I will explain your best-known way, the Natural Mojito.
It is prepared with natural lemons that are placed at the bottom of the glass, along with mint leaves are added some natural sugar syrup, and the ingredients are milled slightly to release the flavors, then add a little mineral or natural water (al taste), and we mix once more to complete our drink.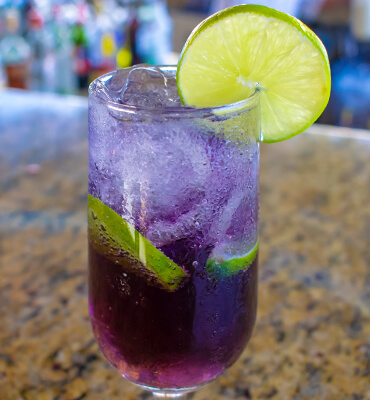 Purple Moon
Maybe you like more a drink with more fruity flavors, but you want citrus without losing the taste of either, in that case, this drink is the ideal one for you since it mixes 2 different liqueurs. The First liquor is Curacao Azul which is in charge of giving citrus tones, and it is supported with lemon soda that is added to it, and the Second liquor is Grenadine, which when mixed with the blue color, will give it a dark purple, purple tone, the drink, hence the name.
It is also added that an ounce of rum will take care of giving a balance to the drink by having these ingredients together.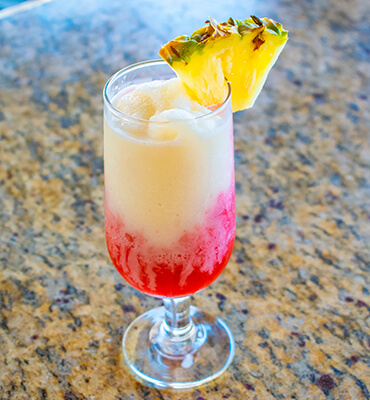 Miami Vice
For Strawberry lovers the Miami Vice is your best choice, it is a drink that combines the flavors of Piña Colada with a touch of Strawberry Daiquiri, which when mixed create a fruity flavored beverage that is perfect for enjoying during a sunny day.
You can enjoy this drink, by adding the daiquiri at the beginning and then adding a piña colada; You can leave the strawberry at the bottom of the glass to taste a stronger flavor of strawberry, or you can mix them so that your drink has traces of Coconut, Strawberry, and Pineapple combined.
Well, these are the 6 drinks that we recommend from the Hotels of the Solaris Family, you can undoubtedly find many more to enjoy during your holidays, so do not worry since you can find your ideal drink.
Stay tuned so you can know many more drinks we have for you, we'll be waiting for you!