The Solaris Resorts are All Inclusive, this means that food, drinks and entertainment are all included. In any of the four Solaris Resorts you can enjoy a wide variety of food and beverages, from fast food to five-star restaurants serving different specialties.
At the Solaris Resorts we have three Insignia restaurants with the highest quality and first class service. From Breakfast to Dinner, our Insignia restaurants have an exquisite menu, with dishes from the National and International cuisine prepared by our talented Chefs
The ideal place to start the day enjoying a delicious breakfast, a warm coffee, natural juices, freshly cut fruit, your choice of eggs prepared by our talented Chefs in front of you, and Mexican snacks. Available in: GR Caribe, GR Solaris and Royal Solaris Los Cabos.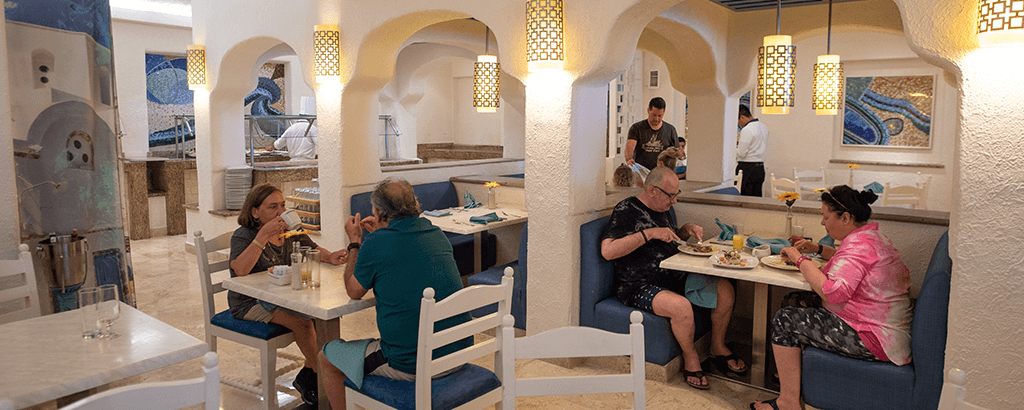 Ideal for lunch, Rosmarinus has an extensive menu where you can find from cold and hot dishes, meat, salads, Mexican dishes and many desserts. In Rosmarinus you can enjoy once a week a delicious Brazilian dinner in Rodizio with the best prime cut steaks and a big salad bar. Available in: Royal Solaris Cancun, GR Solaris and Royal Solaris Los Cabos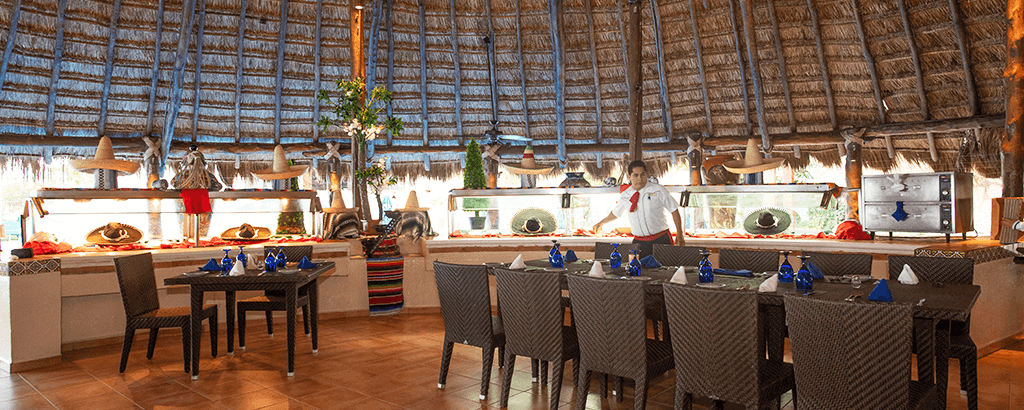 Marco Polo Marco Polo is an elegant gourmet-style restaurant with 7 different types of cuisine during the week, ideal for that special dinner with your sweetheart for its romantic and pleasant atmosphere, warm colors and of course, a five-star menu prepared with the best ingredients. The dress code is formal and you need to make a reservation one day in advance. Available in: Royal Solaris Cancun, GR Solaris and Royal Solaris Los Cabos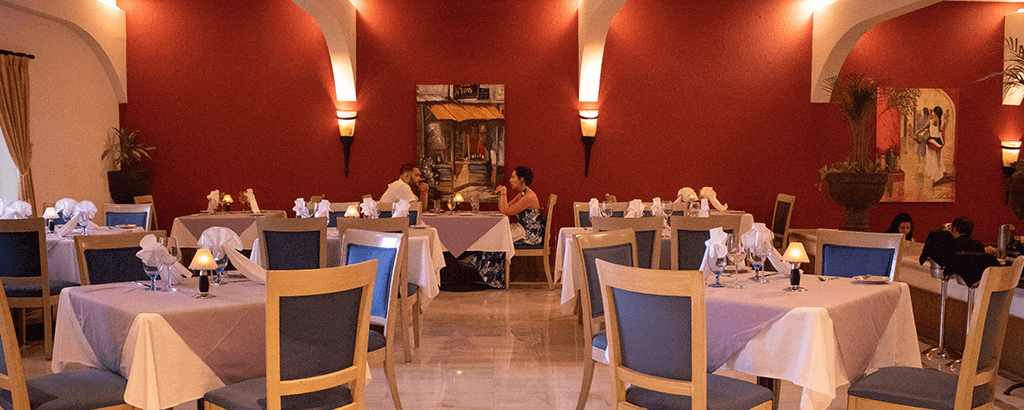 In addition, in these restaurants you will find an alternative menu with vegetarian options, gluten-free and low-fat for those looking to take care of their health during the holidays in paradise.