How did we celebrate our Chefs in Royal Solaris Los Cabos?
It is very well known that the best places to vacation, are those where you want to improve for all the people who visit and also worry about pampering your employees because a happy employee will make a happy guest.
That's why in the Solaris Family at Royal Solaris Los Cabos we decided to celebrate and motivate our chefs on their day, the International Chef's Day, where they had the opportunity to show and give their best on their Day.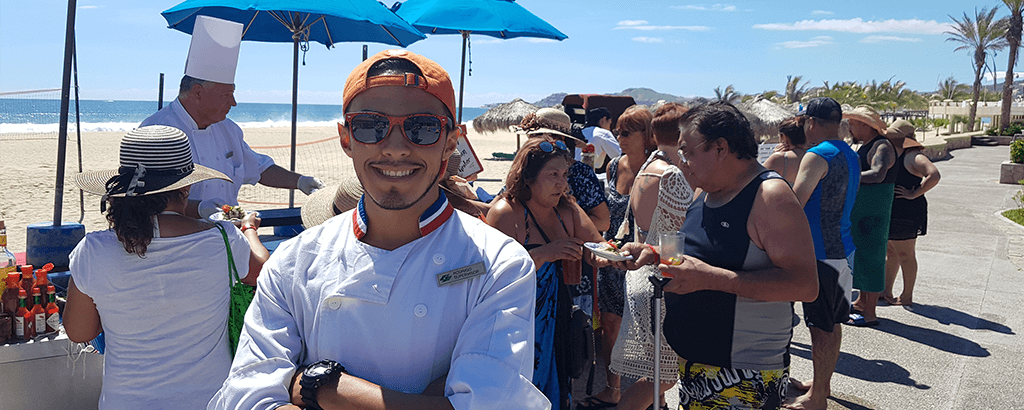 With the help of Chef Hans, a delicious Paella was prepared by Chef Hever in the pool area, while Chef Hans prepared a special dish for everyone to try: a delicious Baja California-style ceviche.
This dish, which is considered traditional in the fishing areas, is prepared with different ingredients, such as Tuna, Onion, Cilantro, Nopales, Serrano Pepper, Avocado, Cucumber, and seasoned with various spices.
And this was not all, we also had the presentation made by our chefs, such as Bardo de Pizzallisima, Viridiana de Pastry, Manuel de Café Solaris and Mario who is the Sous Chef.
With their help, we had the opportunity to present and distribute snacks to all the guests of the pool where they enjoyed the specialties that they prepared with great joy for our guests, including a tour around the pool area so that everyone tasted of these delights.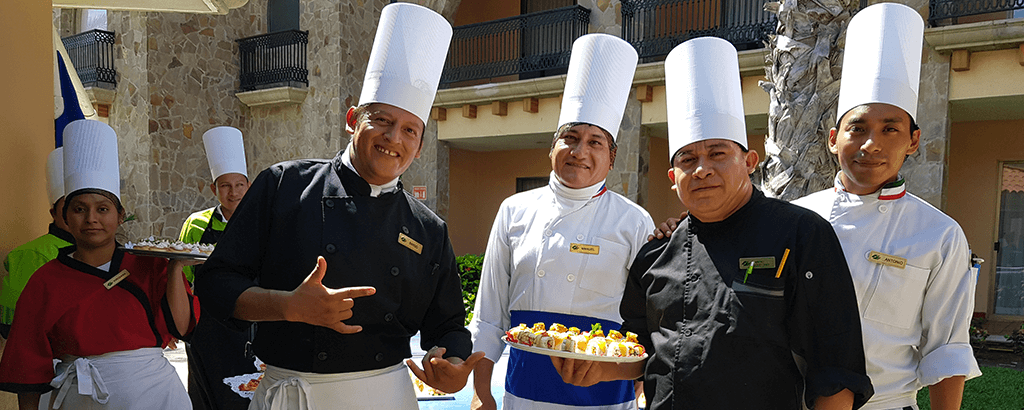 No doubt this was a special day for our chefs and for our guests.
We will be waiting for you at Royal Solaris Los Cabos, so that you come to enjoy an unforgettable vacation with your loved ones, with many surprises that we will have for you, the only question we have is:
When will you come to Paradise?