Magical Places in Baja California Sur and How to Find It
Before starting with this list of magical places, it is essential to define a word that has possibly been around our minds.
What are "Pueblos Mágicos" (Magic Towns)?
On travel pages, advertisements, or wherever, it is possible to hear the words "Magic Towns." It sounds quite mystical, maybe a place with a lot of history, but really what is it? Is it worth knowing?
There are 121 in Mexico, full of symbols, legends, and stories that have been the scene of important events for the country in many cases. These places represent the national identity in each of its corners, with magic that springs from its attractions.
How many are there in Los Cabos?
Near Los Cabos, there are two of them in Baja California Sur: Todos Santos and Loreto. Every time we travel to Los Cabos, the main attraction could focus on the legend of the Hotel California, which you can experience while you drink a margarita. We cannot forget that other attractions are the picturesque and colonial streets of Loreto.
In addition to these two destinations, there are several places that you may love; So on your next visit, we recommend that you stay longer and explore Baja. Next, we will give you a list so that you can cross out the places you have already visited on each trip.
Isla Espiritu Santo
Before exploring the peninsula, you must know of one of the most beautiful places on earth, totally within your reach. One of the benefits of Club Solaris is the Tours included, and one of them is to this Island, that has been a UNESCO World Heritage Site since 2005 and a National Park since 2007. As a landscape, it is possible to play with contrasting scenarios such as sea and desert, volcanic rock formations, pristine beaches, and extensive biodiversity. One of the main activities is snorkeling through reefs, or visiting sunken boats. Ask your Concierge about this and other tours that our travel agency can offer you.
Cabo Pulmo
Even though it is not a Magic Town; it is a place worth visiting. Known as the "Aquarium of the World," it is a protected natural area where 3 of the seven sea turtles in the world nest. On 7111 hectares, there are 17 places to dive and 8 kilometers of beach in the Sea of Cortez. Cabo Pulmo is a treasure of natural wealth that is worth knowing and preserving.
Los Barriles
One hour north of San José del Cabo is this small town where the main activities are to enjoy the day swimming in the sea, kayaking, or riding an ATV. Likewise, sport fishing also occurs with tournaments such as El Dorado ShootOut and Tuna ShootOut.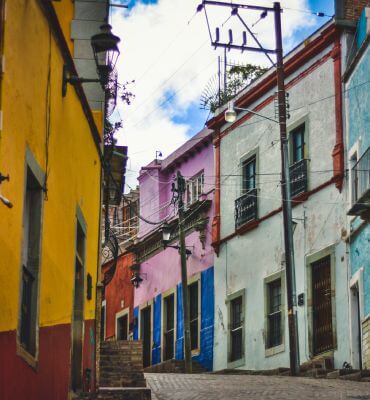 El Triunfo
Approximately 2 hours from Los Cabos is this gold and silver old mining town. It is currently a place with a lot of historical value. It has sites worth visiting, such as the Silver museum (Museo de La Plata), the Music Museum, and two chimneys designed by Gustave Eiffel.
Magdalena Bay
A fishing village in the Pacific Ocean and an excellent place for whale watching, since it is a migration point for the gray whale. Due to mangroves and swamps, there are several sanctuaries for seabirds. The Bay is part of the Hemispheric Network of Shorebird Reserves. Magdalena Bay is a place that allows travelers to explore a natural environment in the mere local splendor, in addition to enjoying beautiful pristine beaches.
Pescadero
Pescadero is at Km. 69, just 15 minutes south of Todos Santos. It's a fantastic option for visitors that love to swim in safe, calm waters and enjoy a majestic view of the Pacific Ocean. You can take photos at sunrise or sunset, great for Instagram, and a lovely stop on a road trip
Santiago
It is a small point located in the mountains of the eastern region of Cabo. An excellent option to disconnect from the city and connect with local tourism. Surrounded by unique natural finds like hidden streams and waterfalls.
Hot Springs El Chorro and Santa Rita
A private natural Jacuzzi… Despite the comforts that a resort can offer you; What if you decide to wake up your savage side on your trip? Do it in this corner of Baja Sur. El Chorro is more famous and accessible than the Santa Rita hot springs. However traveling to the latter, you will often have the place to yourself. Natural pools of cold water also surround Santa Rita.
Miraflores
This excursion out of the city combines Baja California's traditional life with beautiful natural landscapes, such as the town of Miraflores and Boca de la Sierra. Miraflores is best known for its leather goods, sold in some shops in the city and for the July festival that celebrates the pitahaya (dragon fruit) harvest.
La Ventana
A small beach town about two hours from Los Cabos Airport that offers you many activities: the two main ones are windsurfing and kite-surfing. From November to March, the winds reach speeds of between 15 and 30 knots, which propel lovers of wind and kite-surfing for fast and exciting fun, for great and fun competitions.
Candelaria
Is an indigenous community with only 128 people and more than 200 years of history. This space allows visitors to go back in time and discover another cultural aspect of Los Cabos. The activities to be done is to ride an ATV on its sandy trails or sunbathe on the beach.
Migriño
At Km 97, on the beach north of Cabo San Lucas. Migriño is a place with several activities and attractions that will make live extreme fun, such as ATV tours that you can hire once you arrive in town. Another option is a horse or bike ride over the cactus lined streams. We cannot forget that it is a lovely beach; however, the ocean is for those who know how to ride the waves with their surfboard. It also is an excellent place for people looking for a quiet afternoon shore fishing.
Los Cabos and Baja California Sur are where the people and landscape magic reflects its essence. It is worth visiting us for several days or several times to walk through each of its corners and even find new ones.