Mexican Vacation in Cabo
A vacation in such a beautiful destination, like Mexico, should make you feel in the traditional Mexico, that has typical food of the region and lots of fun, so you can shout ¡Viva Mexico !, at all times.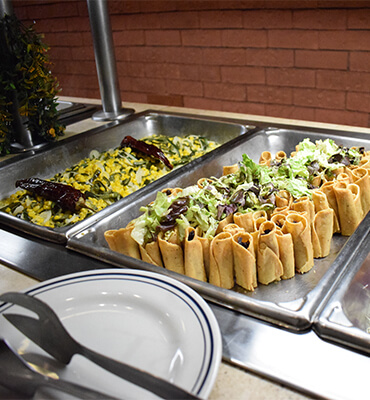 And if you come on your next vacation to the Royal Solaris Los Cabos resort, you can find the best Mexican experience and much more!
One of the most beloved days for guests who visit this hotel a lot, is Monday, and this is for a great reason, all those who want to enjoy a Mexican style holiday, can enjoy the Mexican Monday.
At Café Solaris and Rosmarinus typical Mexican dishes are prepared, such as delicious "sopes", tacos, flutes and even well-known stews from the region, so that you can enjoy them in the company of your loved ones.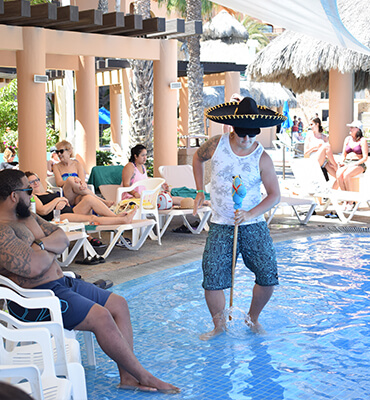 To make matters even better, in the area of activities of the hotel you have events to make you feel more like Mexican, such as the "El Más Macho" contest, "Miss Solaris", "Sombreros Locos", and many more!; In them from boys to adults can have fun and spend a pleasant afternoon in the pool, but if you are looking for to entertain yourself by watching other people have fun with the activities, you can do it, while you enjoy one of the drinks in the pool bar.
Maybe you're looking to enjoy a Mexican meal, with live music, and if so, Panchos is the answer; This restaurant is the Mexican Restaurant of this Resort; during dinners you can listen to live music, Mariachis or musical groups who are responsible for entertaining your night to the real son of Mexico.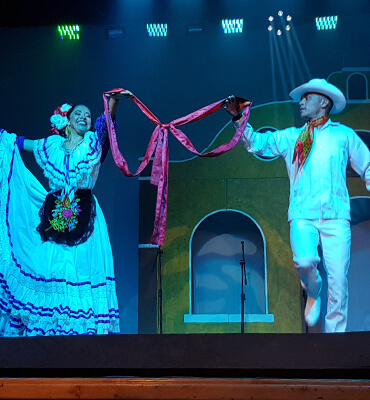 When the night comes, you can also have fun in the Mexican style, since, the show of the night is of traditional Mexico, full of dance, lights, colors, and good music.
You can see the different styles of dances that have made Mexico one of the best known for their culture and colorful traditional clothing, as well as for their distinctive music, this show you can enjoy in the company of your loved ones and I can Ensure that you will like it.
If you want to enjoy a day in traditional Mexico, I recommend you to visit Royal Solaris Los Cabos, because, here you will find precisely the true Mexican style and mood that you are looking for, just as you can have an unforgettable vacation with your loved ones.
We'll be waiting for you!