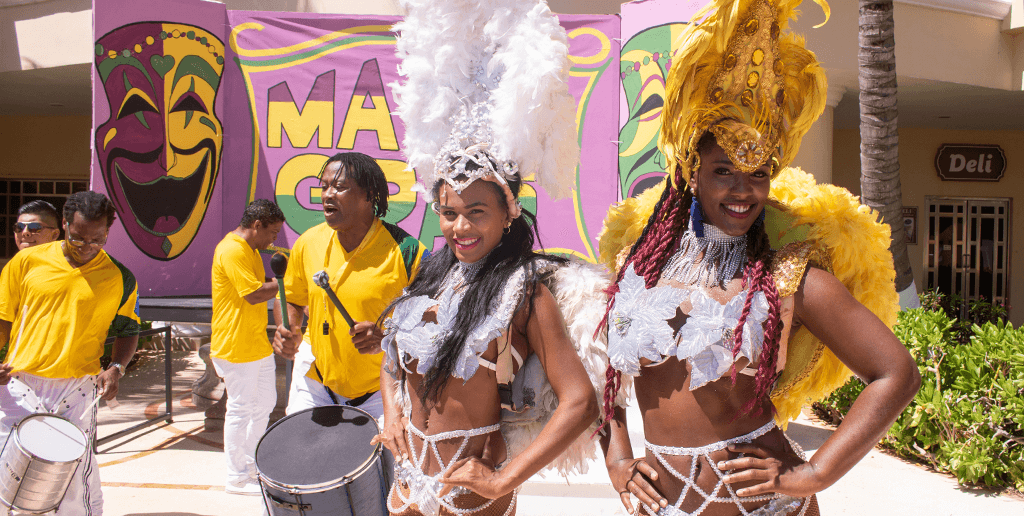 Mardi Gras or Fat Tuesday is the traditional carnival that takes place in different cities of the world, it is mandatory that it is 41 days before Easter, so it can vary between the months of February and March. This carnival was created for the purpose of celebrating abundance, dancing without debauchery and eating as much as possible before Lent.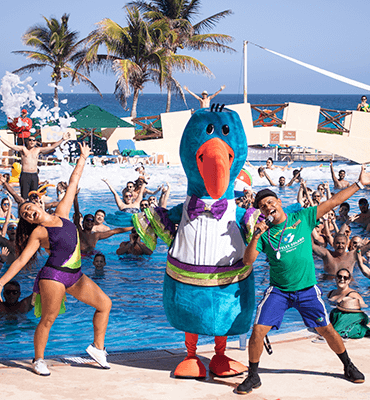 We joined the celebration at GR Solaris with a fun Mardi Gras Carnival that started early with a carnival style zumba class that prepared us all to receive the batucada that played and danced around the pool area while adults and kids approached to dance and to take pictures with the dancers
Later on, we started our traditional foam party and received a DJ who made the best mixes on his turntable so we could have a great time. At the foam party, a cannonball diving contest was held, the little ones were delighted. In the end, the winner was Lucas from Argentina with only 9 years.
Later, the volleyball match in the pool became very tight and the losing team had to take a round of tequila.
In the evening, we all met at the lobby for the karaoke night where the good singers were the soul of the party. Right after the karaoke, we enjoy the new and exciting "Carnival Show" at the Tehuacán Theater. In the show we were able to delight ourselves with a delicious dinner while we enjoyed the cheerful songs and colorful outfits.
Definitely the Mardi Gras Carnival at GR Solaris was a success. We invite you to enjoy with us the following events, each time with more surprises. We will wait for you!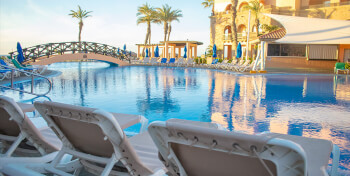 Your Hotel Royal Solaris Los Cabos now has smoke free areas, for you to enjoy and have your perfect family vacations
Read the full story