Cleaning the Coast of Cabos thoroughly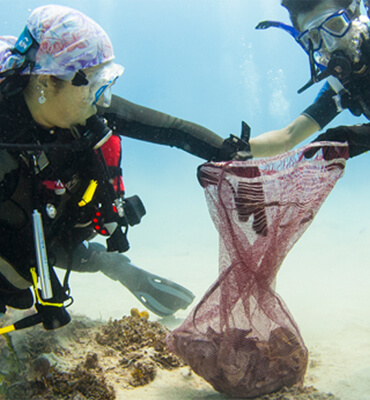 The beaches are one of the most important tourist attractions of the beautiful destination that is Cabos, this being the fourth most visited tourist destination in Mexico; in 2018 it received more than 142 thousand 835 tourists, and of course its beaches are the favorite place for all of them, that's why they are recognized as the best in all of this country.
This is the reason why the government and volunteers of this destination have been given the task of maintaining and taking care of them, so that everyone can enjoy them.
Why should we clean the beaches?
During the hurricane season in Cabos, it is common for storms to cause rubbish from the coast and aqueducts bring with them more debris than usual, even past car wreckages have been observed to follow through, and when they end up in the sea, the impact on the environment may is higher.
And in Cabos, we have all done our part to take care of our beaches.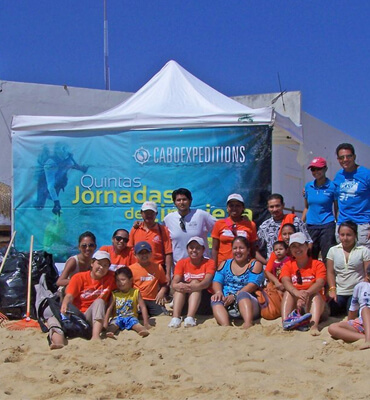 One of the greatest dangers that this type of pollution brings to the coast of Cabos is the damage that is caused to marine life, because when material waste arrives, such as plastic or cans of soda, these can be confused by marine animals for food. Those animals who consume these materials may be at risk of intoxication or choking when trying to eat these wastes.
In the middle of this February, the Mexican authorities, with cleaning teams and specialized divers, undertook the task of cleaning the deepest places on the coast of Cabos, to give an air of life to the reefs and clean the garbage. They were able to find a wide variety of waste such as tires, already rusted cars, and other debris, although they could not extract all, and even some pieces of vehicles on the seabed began to convert into artificial reefs, so it is planned to leave the latter.
By doing this the beaches of Cabos have been keeping clean as well as they are giving excellent care to marine species and thus be able to keep this destination beautiful for all who want to come and visit.
This in return makes Cabos one of the best destinations to vacation in, with more than 10 beaches with the Blue flag certificate that are in constant cleanliness, with beautiful reefs that are cared for and many things to do and discover for everyone.
Without a doubt, Cabos is the perfect place for your next vacation, the only thing this destination is missing, is you!