The Cabos Film Festival 2019
Movies are something that most of us like, see them with our friends or family, get together and see the most exciting stories, action movies, suspense comedy, among others.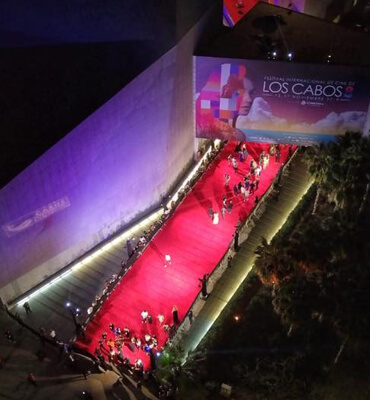 We usually see the teasers of the films that are about to be released, and we get excited when we see all the premieres that will arrive. But if I told you there is a way to see these premieres? While you are on vacation in Cabo!
Even if you don't believe it is the things you can enjoy during your stay in Los Cabos, attend the premiere of films that are about to be released in the cinema and even meet the director and the actors.
During this past November 13, the International Film Festival of Cabo was inaugurated in its 8th edition, with an impressive red carpet as always, with the stellar presentation of Robert De Niro on the first night, where the Premier of his new and latest film "The Irish" by Martin Scorcesse.
During this first night the entrance to the general public was limited only to those who had won tickets during the different raffles that were made on social networks, all people could witness the arrival of celebrities during the red carpet: Fabiola Guajardo, Daniela Wong, Gonzalo Vega Jr., Natalia Téllez, Ludwika Paleta, Christopher Uckermann, Yalitza Aparicio and of course Robert De Niro.
During the following days from November 14 to 17, Presentations were held both at the Cultural Pavilion and the Cinema in Puerto Paraiso Square, both in Cabo San Lucas, with the films: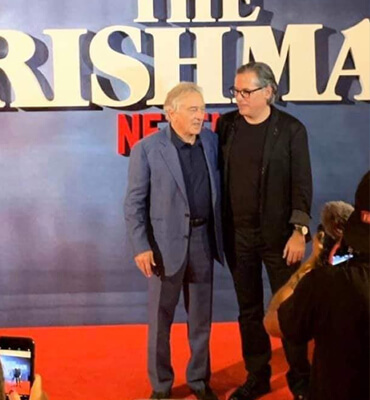 Observar las Aves - Andrea Martinez Crowther
JoJo Rabitt - Taika Waitti
The Tiniest Place - Tatiana Huezo
La Fiera y la Fiesta - Laura Amelia Guzmán
The Death don't Die - Jim Jarmusch
Among many others.
The Cinematography Contest was also held, where the winners, directors and Mexican producers were announced, who presented their short films and were visualized by recognized critics who chose the winners and also obtained the opportunity to show their videos on the big screen to the public, of course, all this was done with free tickets.
Without a doubt, this was one of the events that you can not miss if you come to Los Cabos during November, where you meet great stars, and you can even watch new movies before the others, you can not miss it!