7 days to relive the flame of love
The Moments that matter most to us are those that we live with our couple, and most of these times happen during vacations. This is because during our holidays we have more time to enjoy ourselves together, we have special occasions and romantic moments that will be remembered for a long time.
But how can we do this, how can we make our time with our partner unique and make it bring us back together and make us feel in a stronger relationship?
If you want to know, keep reading, because I will tell you how you can fall in love again during your vacation in a paradise-like destination. As it is Los Cabos or Cancun, in just 7 days.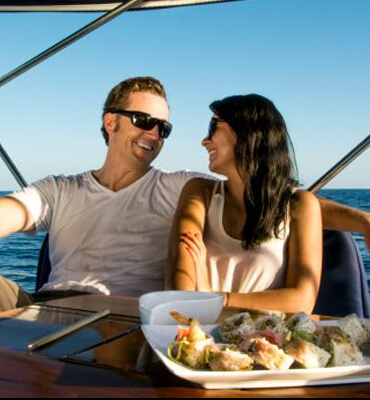 1st Day Make your partner happy
The most important thing is the beginning, and to know how we can start our vacation with our partner so that they are unforgettable.
The way I recommend you do it is with a tour, it can be either in the morning, afternoon, or evening; What matters is that you make sure it is unique. One of the things you can do is ask for help at the hotel with your concierge, they can advise you on the best tours of the season, such as a Whale Tour in Los Cabos or the Tour to Isla Mujeres in Cancun. With this, we make sure we have the best things to do and see on our destiny.
One of the most effective ways to achieve a better result is to know what your partner Loves to do, does he/she like nature? How much of a water person is she? Likes animals? Or taking long walks?
If we ask ourselves this kind of question about our loved one, we will be able to realize what type of tour would be the best since knowledge is a powerful tool, we can choose a trip that both of us like, and especially that our partner enjoys.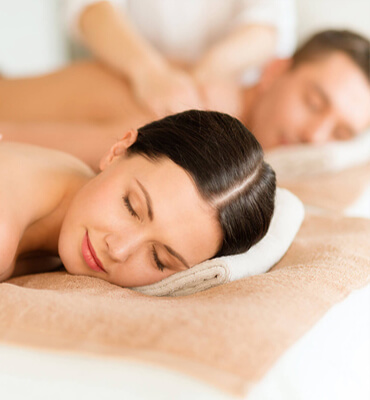 2nd Day consent to your partner
We have to dedicate this Day to pamper them, making them feel more loved than usual, and a perfect way to do it is to free them from all the stress by masking them with all the comforts we can.
A day of massages and beauty treatments is one of the best ways in which we can achieve it, from a Swedish massage, a treatment with hot rocks, or an afternoon in a steam room, this will certainly put anyone in a good mood.
Of course, another thing we can do is spend a day with them in their favorite place, either in the pool, a jacuzzi, or even in the room just watching TV while enjoying the company and not having to worry about our daily commutes.
3rd Day Surprise them with what they like the most
No trip can make our partner happy if we don't surprise them, that's why on the 3rd Day we should dedicate it to have a surprise ready.
We already know what he likes to do, and his favorite place, it is for this reason that what we have to do is agree with our concierge, since they will help us to have a surprise for our partner, whether something so simple as a bouquet of roses in the room with a bottle of champagne or even have reservations for tickets for an exclusive show, without a doubt the most important thing is to be able to surprise them during this Day.
4th day Focus on you
During the 4th Day, what I recommend you can do is give some free time so that both of you can enjoy what you like most, it may be that your partner is attracted to museums, and you like to go to a bar with live music, and this is the perfect day for both of you to do what you want.
The best we can do during our vacation is to spend a day doing what you want on your own and for your partner to do the same, so they will both be taking advantage of a day to see what they want to visit at the destination. Of course, we'll be able to share our experiences when we meet up again, this will not only give us things to talk about when they return home, but it will make their time together much more enjoyable.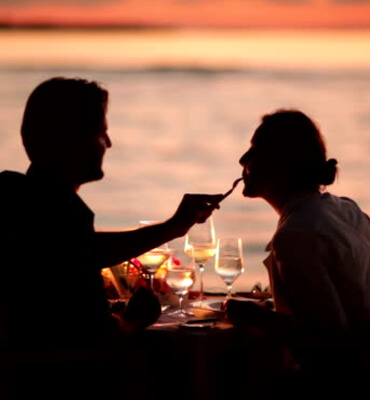 5th day When was your last romantic date?
Something that many of us can forget is having a particular time with our loved one, such as when they are first known; have a walk together on the beach, a picnic in a beautiful garden or even go for a walk in a square or go to watch the sunset together.
Being able to do this kind of detail together is something that many of us fill with nostalgia, joy and makes us feel great for being able to relive those memories we had.
6th day Let's enjoy an activity with our loved one
One of the questions that many people do not ask is: Have we had a special moment alone with our partner? This is something essential that should not be missing. Being able to have a day in which we can share and connect with our dearest being, without a doubt this is something we have to do, and this should not be something we commonly do but must be in a way that we let us have fun doing it, and we certainly like both of us.
We can do something as simple as having a karaoke night together where our couple "mopped" the floor with you, or we can even do a craft workshop or go to a food tasting, tequila, or also go scuba diving and see the ocean; the important thing is that we do it with our partner.
7th day. Enjoy the Moment
One of the best things we can do is remember that we are on vacation, that is, as strange as this sounds, many people continue to strive during the holidays if trying to follow this guide and something did not go as expected, remember that the most important is that you are on vacation with your partner.
For this last Day what I recommend is that you do not plan it, let it surprise you and decide what to do at the moment, so you can have a variety that will undoubtedly make your holidays happy.
If you follow these 7 days guide to fall in love again, I can assure you you can feel again as on the first day that you and your partner met. So you will have an unforgettable vacation.