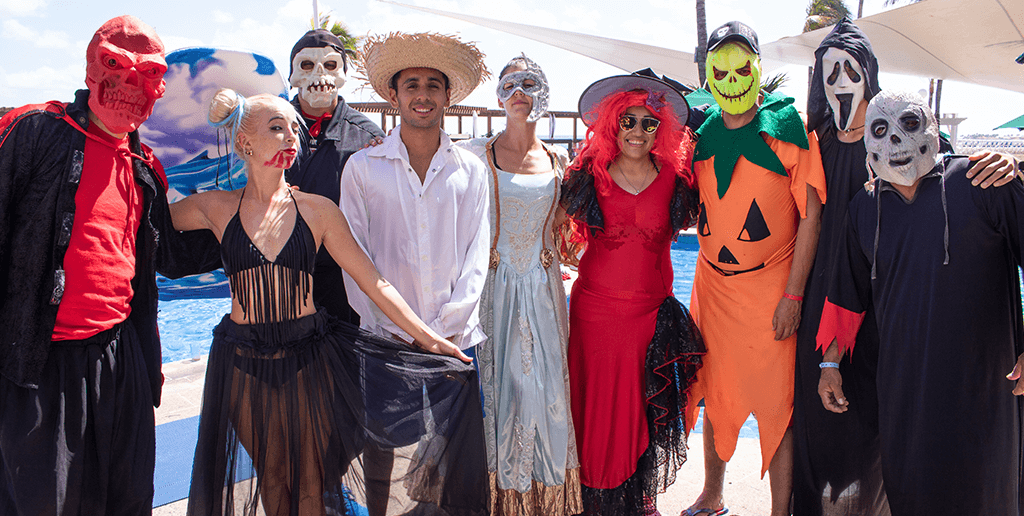 Halloween is one of our favorite festivities, we love to see everyone dressed up and enjoying, especially the little ones, that's why we decided to celebrate in all of our Solaris Resorts of Cancun in a very special way.
We started the day moving the body at 10 o'clock in the morning with monstrous stretches, and a mystery box lesson at the Royal Solaris and GR Caribe Resorts. At GR Solaris Zumba witches style. Throughout the day there were activities to entertain both alike Children and adults, like a carved pumpkins contest, Halloween trivia, a parade and the most terrifying contests.
The children made scary masks at the Royal Solaris Miniclub and then they went out to trick or treat, at GR Solaris the kids cooked cookies with spells, they disguised themselves as monsters and watched a Dracula film for children at the cinema.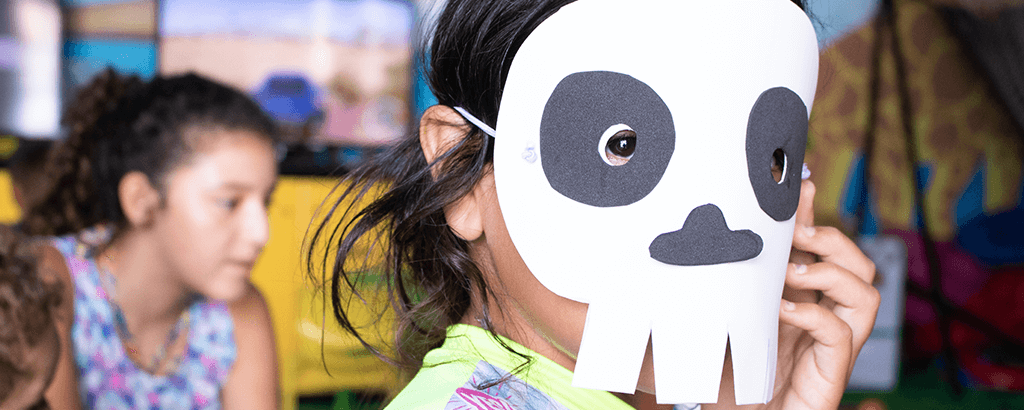 We also had food and special drinks to celebrate this fun day, at La Palapita Sushi Bar everyone enjoyed a haunted sushi and a devilish pizza at Pizzallisima. Later on, the dark cocktails started to come out, The Black Devil Cocktail and the Monster of the Green Lagoon.
At 7:30 in the evening the celebration continued with a tour of the haunted house, then the party began with a costume contest where the best one won some incredible prizes. At 9, Dracula went for a walk through Royal Solaris and gave a great show for the bravest.
Our guests enjoyed the exciting Halloween day, with many surprises and lots of fun at the Solaris Resorts of Cancun.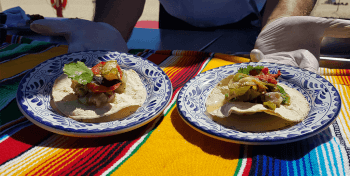 The International Chef Day is when we celebrate our lovely chefs from the Solaris Family, and we celebrated them at Royal Solaris Los Cabos!
Read the full story