When's the Whale Watching Season in Los Cabos?
Los Cabos is a fabulous destination on Mexico's Pacific coast, famous for its impressive combination of views, from the calm ocean, to rocky mountains and the warm weather it has to offer.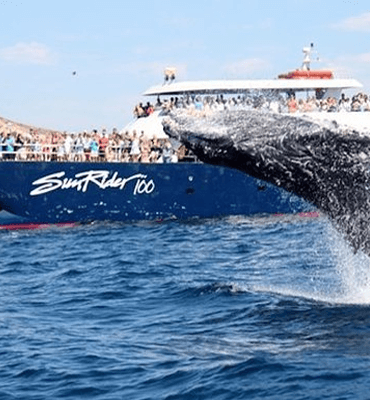 Thanks to its privileged location on popular whales migratory routes, it is a perfect place to go whale watching. During the Cabo whale watching season, you can see different species of whale´s up close.
The most prominent species you can see in Cabo are humpback and gray whale´s. Each of them are migratory, which go up north to Alaska and British Columbia for the summer, and come back wintering further south, this obviously means you'll see them usually in Los Cabos. Generally, the Cabo whale watching season runs from December to April, but this year we've seen them arrive earlier.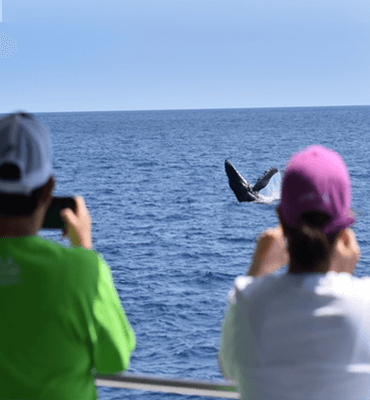 During the season, you can take a whale watching tour to complement your Vacations. If you choose to go on a tour early morning, you'll find the sea typically calmer, with less wind and waves. It is an ideal time for people who might get seasick, or for families with small children.
If you choose midday or lunchtime, the tour guides will have better knowledge of whale locations, so you have a higher probability of seeing them. Finally, afternoons can see increased levels of whale activity. Depending on the tide times, with high tide coming in, your boat ride can be a bit more of an adventure, with higher wind and waves.
This year Gray Whales seem to have returned in larger numbers than in the past. These are all adult Gray Whales that spend their time in Los Cabos socializing and relaxing, just like all of the people who come on vacations.
So if you're thinking on taking a vacations to somewhere special, or you're already coming to Los Cabos, you shouldn't miss your chance to get to see the whales live!
We'll be waiting for you at your Home away from Home!