SEE CANCUN IN A DIFFERENT WAY
Hello there, Vacations are here, the weather is great, the Sun is up, the Caribbean is just spectacular, and your Home at Solaris having a good time!
Well, as you might know, the Caribean coastline from Cancun and its surroundings it's almost endless, and there are too many activities to Do during the Day and Nigth, starting with the ones the entertainment team has instore for you.
But how about the City, how else can we get to admire the whole city of Cancun at its finest? Well I have a few ways to do so, and I will share them with you, so you can have options and a different perspective from the city.
LAND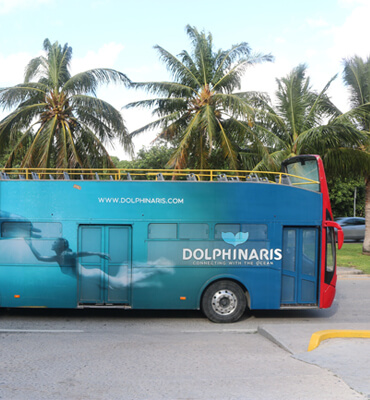 Walk the Strip
Cancun hotel Zone has over 14 miles of beach with resorts, restaurants, bars, even shopping malls on their main street, the Kukulcan Avenue, and the local government has made sure It has boardwalks and even some parts with a track for pedestrians and skaters to have a path. You can easily go outside our resort, and start walking towards downtown, the choice is yours on how long you want to walk, during that route you first will find el Mirador ( sightseeing outpost oceanfront), then you can find the Mayan museum, and if you keep walking you'll see Restaurants, until you get to the shopping malls, for people used to do exercise, this 5 mile walk will be smooth, and if you go to a 9 mile, the market Coral negro, and the nightclubs are at reach.
Turibus
As some major cities around the world, Cancun also has their own 2-floor Bus tour of the zone, and the favorite landmarks to visit in the Hotel strip, the Ride takes you thru 17 different places, starting with the city town hall, 4 shopping malls, 2 beaches, 2 museums, 1 Mayan ruins site, and other points of interest here, the Two hour tour, has a pricing of 18 USD, but will give you the option of doing an additional activity, like the Wax museum, FlowRider, or subsea explorer, only setback to this, is that the tour departs from Downtown Cancun, so you will have to take the R1 bus to get there.
SEA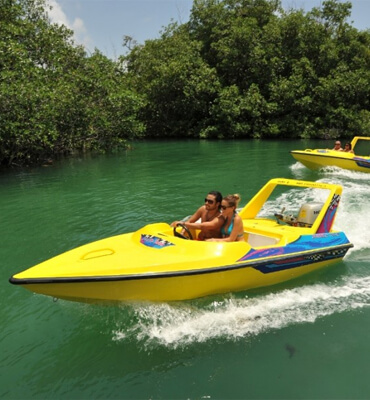 Jungle tour
What a fun way to get to know the Cancun Area form a different point of view, for all the adrenaline junkies out there, here you can drive your own speed boat thru the Canals and mangroves that are the other half of Cancun's beauty, located in the Nichupte Lagoon side, located just 2 miles away from our resorts, this activity is done in large groups of single or double speedboats that are 13 feet long, and almost to the end of the ride, they take you to punta nizuc to do some snorkeling in shallow clear blue waters. Pricing is around $45 USD.
Duck Tour
Quack, quack, you'll be hearing that a lot, when you experience this very fun activity for the kids and some grown-ups, this is an amphibious vehicle that takes you across the Nichupte Lagoon, stopping by several places to take pictures at, when boarding this boat / car you will be given a whistle ( that resembles the duck call) so everyone has a blast, while getting to know a bit more about the city and the mayan culture. And the 90 min ride is only 33 USD per person, beware there is only 2 timeframe 1 pm or 5 pm, so they fill up fast.
AIR
Scenic tower
At mile marker 3, you can find one of the first bridges that connect the ocean with the Lagoon side, there you can also see a 263-foot high tower, that serves the purpose of having a 360 panoramic view of Cancun and the mangroves, let me tell you that the birds eye form here is just astonishing, the tower keeps spinning for you to have a glimpse of everything, they are open daily from 9 am to 9 pm, and its and activity for the whole family.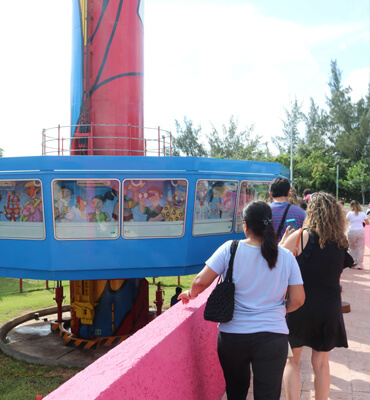 Helicopter
Also at that pier at mile marker 3, there is an Heliport, where you can schedule an Ari tour of the City, ridding on a 4 seater or a 6 seater helicopter, and the ride consists of a 14 min or up to an hour-long flight, depends on what you want to see and pay for, but the basic one, gives you a lap around Cancun hotel zone and Isla Mujeres, this will be something you will cherish for years to come.
Lighthouse
Cancun has a totally functional lighthouse at mile marker 4, although its not easy to spot it, as its at the back end of Punta Cancun, and you will have to walk a couple of yards to get there, but once there the view is spectacular, first thing you'll notice, it's the color of this tower, like a candy cane in red and white, second if you go late afternoon, you'll see hundreds of birds looking for food, the structure is 45 feet tall.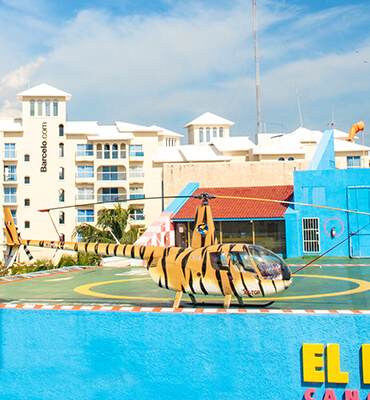 Ferris Wheel
Youll ask yourself, whats o special form a Ferris wheel, most fairs have them, well, this is Cancun, that makes it special, located at plaza la Isla you can get a glimpse of the Caribbean, and of the lagoon sunsets, but Wait there is more, It's going to be upgraded next year to be 210 feet high, that way you can admire better the view from up there.
Skyrider
The ultimate parasailing adventure, roam the sky, while comfortably seating in an artifact that is gliding thanks to a parachute, all this attached to a speed boat, where you can get up to 300 feet high, a thrilling adventure you won't want to miss, and better yet over the Caribbean blue sea, the ride has 15 minute flight time.
There you have it, 9 different ways to admire the beauty of Cancun hotel zone, anew perspective of seeing how amazing it is, and perfect for a couple of pictures, and for you to cross off your bucket list, hope to see you again soon in your Home away from home.