Sea, Sun, Beach...and Lagoon?
Hello, it's a beautiful day to be in Cancun, as many of you know, and have been here before, Cancun possesses several of the most beautiful beaches in the world, their unique turquoise blue color of the sea, the powder sand of the beaches and the majestic Sun, makes it special, and a must-do for travelers from all over the globe.
But today, we are not going to talk about the obvious, or what makes it magical; today we are going to tell you about what's on the other side of the road, yes Cancun has a Lagoon called Nichupte, that is obvious to see when riding from the airport to your Resort.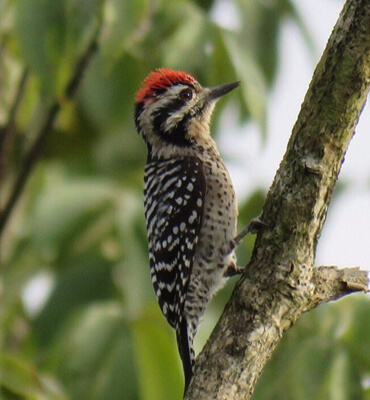 The lagoon is located on the East coast and boasts one of the prettiest sunsets you will ever see, but that's not all, as several Water Activities are done there, as well as a jungle and mangrove tour to admire the flora and fauna of this ecosystem.
Its area is over 3000 acres, in several lakes and Canals like Laguna del Amor, Bojorquez, San Jose & Ciega, the channels that connect the lagoon with the open sea are Sigfred & Nizuc, one at mile marker 3, and the other one at the 18 respectively.
There are endless water activities that can be seen done here for an example: jungle tour ( speed boat ride), water skiing, fishing, parasailing, kayaking, canoeing, paddleboard, scuba diving & Snorkeling, parachutes, Twister speed boat, sunset dinner cruise, jet skiing
For nature lovers, here you can find several bird species that take refuge from the big city lights, spawn fish, mammals & Some reptiles like iguanas and Alligators, all coexisting in perfect harmony, there's even a leopard in the premises ( personally i haven't seen it )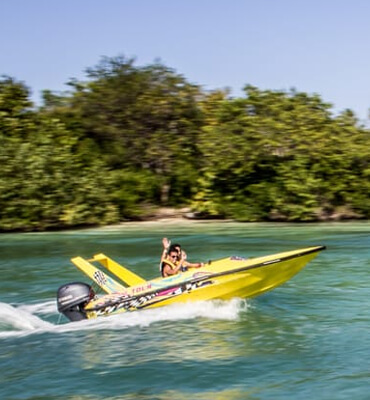 The lush jungle will mesmerize you. There are hundreds of things to see, and hear while cruising through the canals of the mangroves calm waters, mother nature can't stop impressing us, myself I'm a wildlife enthusiastic, that loves to Explore and get to know more about the different species that inhabit a place, surely, the lagoon is an intriguing place to do this activity.
Speaking of Eco-watersports, at Club Solaris we have our very own marina, where between 9 am and 5 pm you can use any of the non-motorized equipment we have there to Explore the mangrove, you can always do it on your own, or with friends and family, as we have Several Kayaks, a pair of Pedal boats, and even a windsail boat that hosts up to 4 people, here you can also standby and contemplate one of the stunning sunsets that pose over the water, as there is a viewing deck where you can sit and enjoy the moment.
Well, next time around you Visit Cancun and the Solaris Hotels, try and explore on your own, there's no better experience than connecting with nature, See you Soon.