If you are a coffee lover, you can not miss the opportunity to taste tasting a delicious Flamed Coffee, which is already a tradition at our Solaris Resorts.
Flamed coffee provides a gourmet flavor to an emblematic drink, the name Flamed, comes from the French ¨flambear¨ which means making flames, and the method to achieve this effect is to add alcohol to your favorite coffee and set it on fire, by using different liquors we can get different types of coffee, the most known liquors that are added to coffee are: whiskey, tequila, brandy, amaretto or xtabentún (traditional Mayan drink).
A roasted coffee with a light touch of your choice of liqueur, and an aroma that invites you to try it, is the perfect digestive for your vacations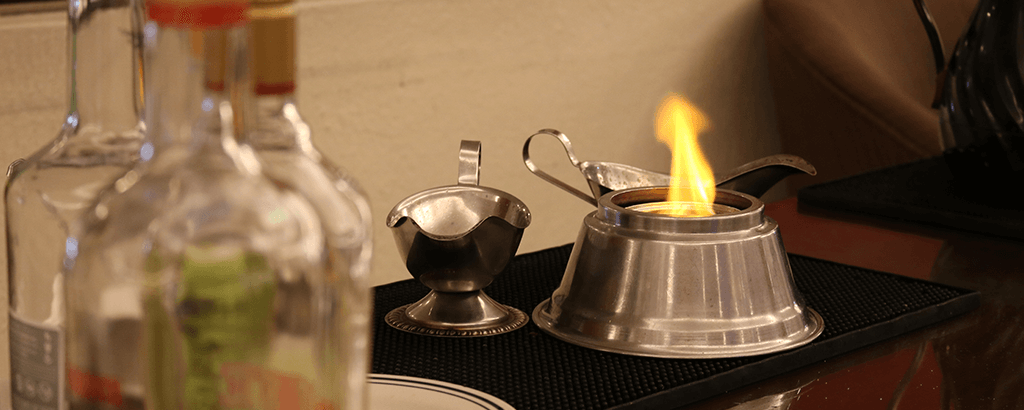 When we mix Espresso coffee with Whiskey we create the Famous Irish Coffee, American coffee with Brandy is the Spanish Coffee, fresh pot coffee with Tequila is a Mexican Coffee, espresso coffee with Amaretto creates the Italian Coffee, and fresh pot coffee t with Xtabentún is Mayan Coffee.
The process is the following: frost the cup with sugar to add a touch of flavor and add a spoonful of homemade whipped cream, then fill the cup with the coffee of your choice the whip cream will rise to the surface because its light texture, you take a portion of coffee liqueur and another portion of your choice of liqueur and put it in a metal container over fire, then mix it in the air from one container to another while a flame of fire heats the liquor and It gives a show to everyone who passes by.
Then the flaming liquor is served at the previously prepared cup and the delicious and exciting flamed coffee is ready. with an exquisite aroma and a unique flavor.
Other ingredients that you can add are: coffee liqueur (Kalhua), vanilla extract, cream, nutmeg, coffee powder and cinnamon.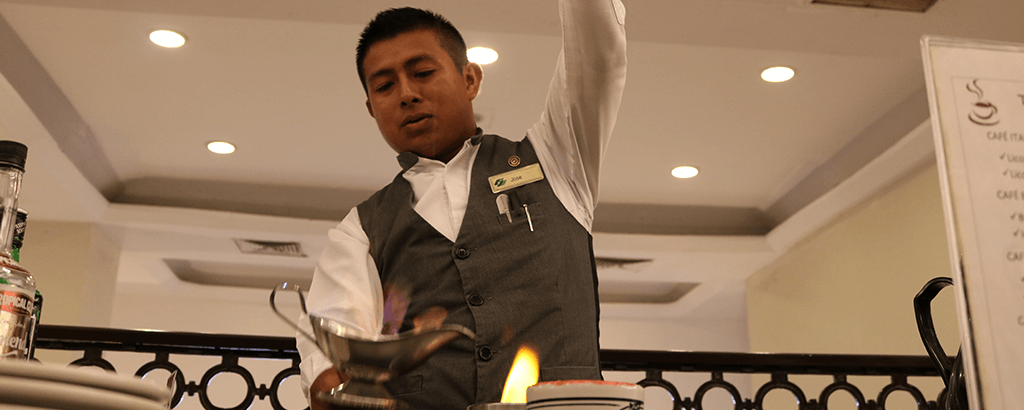 Every day between 4 and 6 pm you can enjoy this visual and aromatic show at GR Solaris lobby, GR Caribe or Royal Solaris Los Cabos. At Royal Solaris Cancun you will find it in our specialty restaurants. Come and taste this delicious coffee with us, We are waiting for you!