The Zai Restaurant arrives in Los Cabos.
The most significant advantage of staying at the Solaris Resorts is that you have everything, including the a la carte specialty restaurants or restaurants with buffets. And as it is our custom to please and give the best service, we listen to the opinions of our guests who enjoy the Delicious food from the Zai restaurant in Cancun, and we decided to open a ZAI restaurant at Royal Solaris Los Cabos.
The Solaris Hotel in Los Cabos now has its own Zai Restaurant.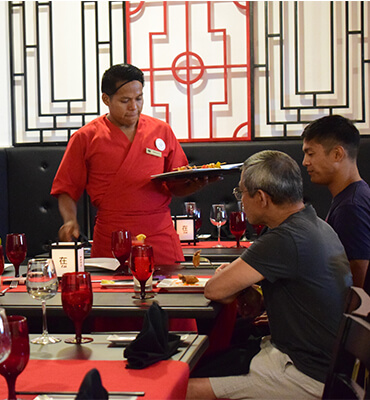 This June 5, 2019, opened the doors of the new restaurant ZAI in Los Cabos, located in the Terraza del Sol, where you can enjoy delicious dishes prepared by the best chefs, with a style of Japanese, Thai, and Chinese food.
The delicious food of this restaurant brings you main dishes of different types of meat, fish, chicken and much more, even, soups, salads, desserts, and even Gourmet style dishes (with additional cost). The Zai restaurant will take care of making your food here a unique experience, the best thing is that you have the opportunity to visit it on different days since it opens 4 times a week, from Wednesday to Saturday
You have the opportunity to taste 3 different menus that will change during the week so that every time you visit the restaurant, you can find something delicious to try.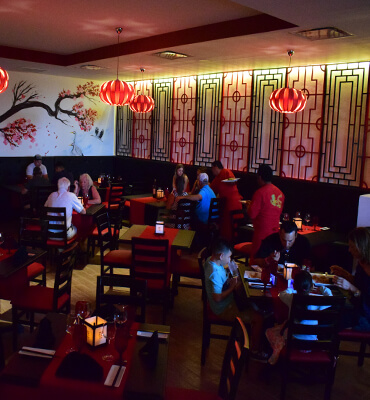 This restaurant has a traditional Japanese atmosphere, with decorations that will make you feel in the East, you can take a seat on the terrace or inside the restaurant.
Something you have to take into account is that you need to make your reservation for this restaurant, just like visiting it with casual clothes, swimsuits are not allowed.
This excellent restaurant is open from 6 PM until 10 PM, so here you can enjoy an afternoon in the company of your loved ones while enjoying delicious food.
So if you want to try this new oriental restaurant, be sure to visit the Hotel Royal Solaris Los Cabos on your next vacation.
We'll be waiting for you!