The ideal trip for women in Cabo
The perfect trip must have everything, time to relax, the ideal places to spend time with friends, enjoy nature, go shopping and something basic we should have, enjoy a day at the spa.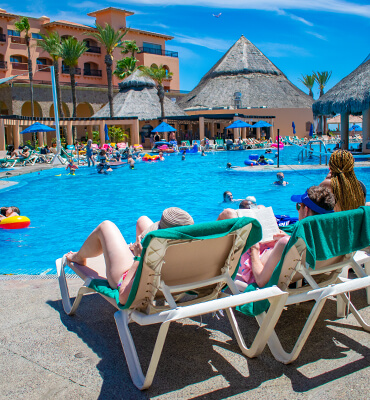 There are many ways that we can have a good experience and take advantage of summer in this tropical destination, and today I will tell you how I could have the perfect day.
Of course, for this I had to choose an excellent place to stay, one way to do it is to know what we are looking for, I recommend you take advantage of the all included that has the destination, and this was what I did when staying at the Solaris Hotel from Los Cabos.
This hotel is all-inclusive, so drinks are included, and here you can find buffets with a variety of food, from salads, stews, fresh fruits and much more. You can also choose from the array of specialty restaurants that are in the hotel and visit them or eat at the buffets, snacks, and bars as many times as you want. Whether for breakfast, lunch, dinner, snack and even any craving, something they also have are Night Shows, Special Events, Karaoke and even have a Nightclub to go out and have fun with friends.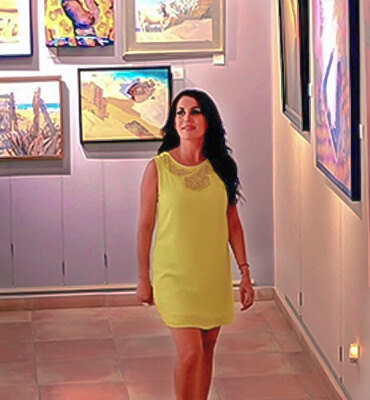 The good thing is that it is near the center of San Jose del Cabo, where every Thursday the Artwalk takes place, where you can take photos with your friends at the art exhibitions.
In the Artwalk I could see artists who played in the streets, saxophonists, guitarists and even there were traditional dances presented by regional artists of arts and dance.
This is not to mention that there are jewelry shops that showcased their original articles, as well as crafts that they elaborate at the moment, and others that they made with traditional methods of old Mexico.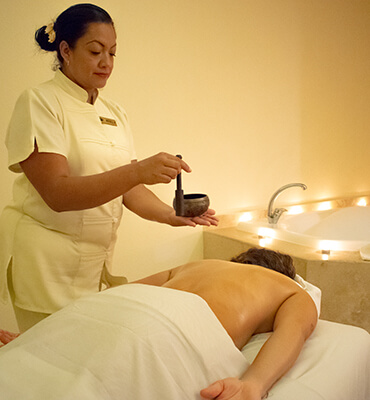 This was one of the main reasons I chose the Hotel Solaris, and something that caught my attention was that it had a full SPA, which does not hesitate to take advantage, as something that should not miss in our vacation is the well-deserved day in the Spa.
The Spa of this hotel has many treatments, from manicures, pedicures, masks, treatments with hot stones, a jacuzzi (that definitely takes advantage) and even a Steam room.
I decided to enjoy a Swedish massage, which the masseurs gave me in one of the cabins they have, with ambient light and aromatic herbs, the Spa staff made sure that I was completely relaxed. At the end of my massage, they prepared a chocolate treatment that helped me to fix my complexion. Also, they put an electric blanket so that the pores of my skin would open and my skin would be cleaner.
When I finished I asked for a manicure and pedicure obviously, to be able to prepare myself to go out at night, this not without first using one of the natural masks that they have.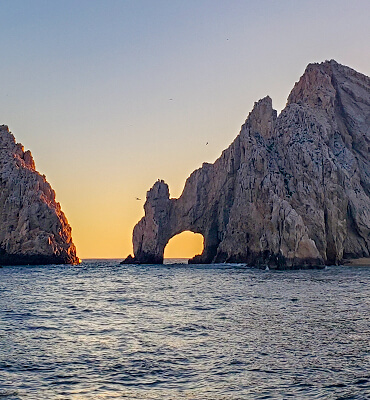 I decided to spend some time in the adult pool, an exclusive area where children are not allowed, so I can relax and rest after my day at the spa. Here I enjoyed the refreshing water while chatting with my friends, and one of the waiters brought us the drinks we asked for, and this was only better by bringing us snacks from the snack bar, which is next to the main pool.
When the sunset came, my friends and I got together to go out and meet Los Cabos together, we wanted to party and have our Girls Night and we started by going to see the Arco de San Lucas, to finish with a dance out the Night Clubs.
When we got to the Marina, we got on the boat, where more people wanted to see the arch, and still the staff made sure that we all had a good time, with music, dancing and a beautiful view of the arch. And they even had a bar inside, where we could order all the drinks we wanted..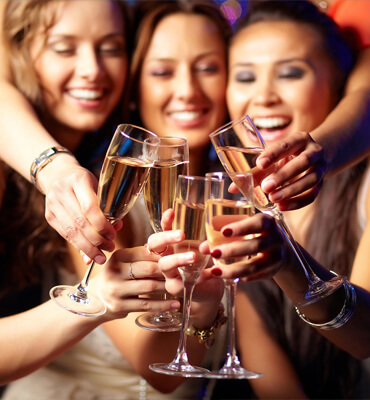 Upon returning to the Marina, we asked for a taxi to go to one of the best-known nightclubs, the Squid Roe, where the real party started.
In this club they have cocktails, beer, some snacks and most importantly good music and atmosphere, where the waiters make sure you are having fun and if they do not invite you to dance (I tell you from experience), so you better come and have fun and dance.
Undoubtedly if you want to go out and have fun with your friends in Cabo San Lucas, it is effortless, because of what I know, there are many Night Clubs for all tastes. I like those who are dancing, like La Vaquita and Mandala but you can also find Rock clubs, Lounge, and you can even find perfect bars to chat with friends, listen to stand-up acts or just enjoy an afternoon with live music with your friends or go out to know the other things that Cabo San Lucas has for us.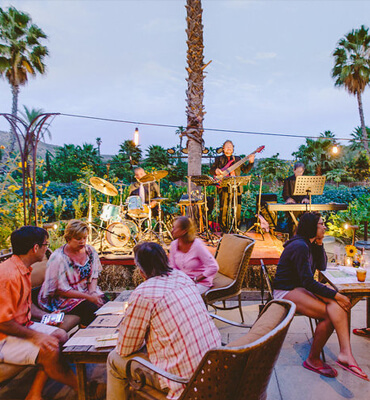 The next day we decided to go and visit one of the favorite places by all of us who like 100% organic food, Flora Farms.
This restaurant is one of the most recognized, since all the ingredients they use are made and harvested right there, for what is known as Huerto a la Mesa, so all the food they prepare has a fresh touch and a more flavor natural, so with every bite you give you can have the taste of Mexico in your mouth.
The garden of this place is used not only to prepare the delicious ingredients, but also to help decorate, giving it beautiful touches, I came in the morning with my friends, but I can assure you that in the afternoon this place must be spectacular.
Here we order one of the pizzas they have, (with fresh mozzarella cheese, freshly prepared tomato sauce and fresh tomatoes), a Margarita pizza and this we accompany with a red wine of the selection they have.
Without a question, this is the place you should try in your next vacation in Los Cabos.
After leaving Flora Farms, we decided to go shopping, and what I want to tell you about that is the 3 best places we visited..
Ecletic Array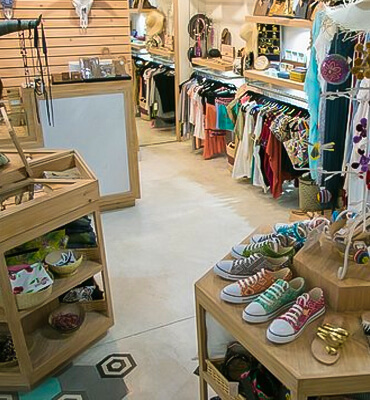 This store is located in Cabo San Lucas, it is well known because it sells the best clothes with traditional Mexican style, here I wanted to buy a bracelet that I loved, the truth is also the right place to buy clothes you want to take with you when returning to the house, since all the clothes are beautiful.
I also found decorative pillows, lamps, and even kitchen items in the old Mexican style, if you like this style without a doubt, it is the best place to go shopping.
The Jewelry Manuel Sánchez
This Jewelry shop is in the center of San José del Cabo, and I visited it when I went to ArtWalk with my friends, here they have beautiful earrings, and even one of my friends bought some Piedra Luna earrings.
If you want to give yourself an extra luxury or just see the jewels that they have here, do not hesitate to visit it.
The Commercial Center of Puerto Paraíso
In this place we had an incredible time, before going to the Night Clubs, we decided to go shopping, and we took advantage of the fact that here there are many clothing stores, shoes. And the best, there is also a cafe that serves delicious coffees, we decided for asking some cappuccinos to wake us up before going out to party.
There are also restaurants, a cinema, and even souvenir shops and a bowling alley, just in case you would like to visit them on your next vacations.
This was one of the best vacations I had in Los Cabos, I know that there are still many more things to discover, and for that reason, I am already thinking about visiting again. I hope that my experience will help you to have the best vacations at this destination, and you also have an ideal trip for women in Cabo.