Mexico Celebrates our loved mothers on a fixed date: May 10th each year, while other countries like USA and Canada do it on the second Sunday of the month, While In Solaris We would love to celebrate the gorgeous and strong women who raised us, each and every day!.
Being a Mom, is one of the toughest jobs in the world, first they carried us in their womb for 9 months, then nurture us, for another 2 years, look after us, clean us, avoid us hurting ourselves, teach us the necessary steps in life, to speak, walk and sometimes even more.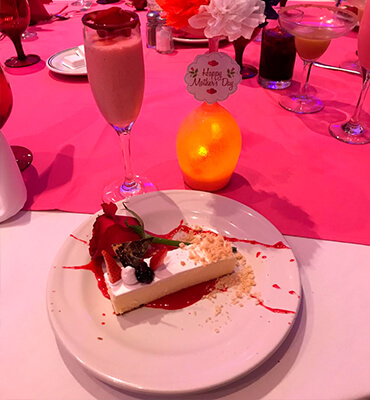 There have been mothers that sacrifice bigger things for their children, jobs, countless hours at night, and even tears because all they want is to see us happy.
We are so grateful for all the things they did and continue doing for us, we shouldn't celebrate her only one day, and keep telling them We love you, whenever we get a chance.
These amazing persons will always have our back, who has a favorite dish prepared by their mom? Well, you should pamper her with a trip to any of our Solaris Resorts in the near future to show her how much you care. We will take it from here, with many things that can put a smile on her face.
At Solaris Resorts, we always like to celebrate and take care of the Queens of the house, and this is how we did it this past weekend at our different destinations.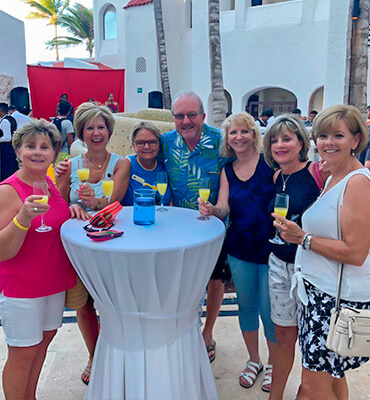 Starting off in Royal Solaris Cancun, we kicked off the Day with Relaxing activities for all the ladies that wanted to relax and open their Chakras, with Yoga at the Beach, a smoothing way to exercise, with the cool breeze of the sea caressing their skin.
Then it was, up to brunch, where they enjoyed some mimosas, while eating their favorite food from our restaurants, what better way to papered them, that with food, after that it was time to relax in one of the lounge chairs by the pool.
Secretly, in the kids club, the little one where doing their own mothers day cards, to surprise their moms, with a present made by themselves and not shelve bought.there were also given some roses to go along the DIY cards.
Of course music brightens the soul, so we had their favorite tunes all day, even some couples got up and dance, no holding back this special day, in the afternoon a Trio guided the mood, before dinner, and during the meal a trumpeter visited each of our à la carte restaurants. Closing a beautiful day for all the moms that had the pleasure to spend their day in Cancun.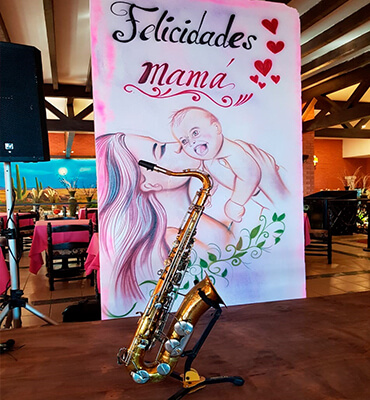 When Mother's Day arrived at Royal Solaris Los Cabos, Pancho Solaris was one of the first to want to congratulate all the moms of the Hotel, and together with the animation team, they received them at Café Solaris, where they were received with a delicious breakfast and a congratulation by the Solaris Staff.
When the breakfast was over, the animation team was waiting for them at the main pool with an activity to have fun with their younger children, with a fashion contest.
What made the difference in this activity, was that the children would make dresses to their breasts, with paper and ribbon, it was undoubtedly an activity that everyone in the pool area enjoyed, full of laughs, good music and lots of fun for everyone.
When the afternoon began to fall, there was one more surprise for the guests at Café Solaris, since from the moment they entered, the waiters received them with a delicious Mimosa, as well as unique desserts had been prepared for them, while the music of a saxophonist playing live entertained the dinner and the restaurant with its soft melodies.
Without a doubt, this was a wonderful occasion that all the mothers could enjoy in the company of their loved ones at the Solaris hotels in los Cabos.