HOT AIR BALLOON FESTIVAL
Good morning, today I want to talk about an event that took place this past weekend in Cancun, the Hot air balloon festival, that was held on Saturday 25th and Sunday 26th, at the Pok ta Pok golf course, at mile marker 6.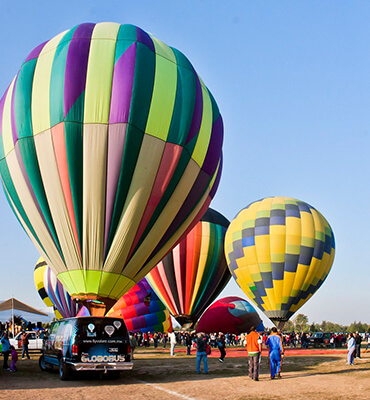 This Festival called Flying into Paradise, was initially scheduled for April 18 & 19, to celebrate the 49th anniversary of Cancun, but being airships, the weather conditions, define if it's doable or not, and that just happened, with a cold front hitting the city last month (the cold front changes the air currents)
EVENT
Over 6,000 spectators attended the "Volando el Paraiso" Cultural Balloon Festival and Exhibition, as well as selling regional handcrafts, activities for the whole family, and delicious food.
The event had an entrance fee of $25 per person and children under 3 feet were free, for the locals, the price was $15, the activities had no additional cost, but, food, handicrafts, and Balloon rides did.
This type of events is common to see them in the west coast of the United States, or throughout Europe, that is why it was of great importance that this year Cancun was the national host, which in previous years has been carried out in Guanajuato and Chihuahua.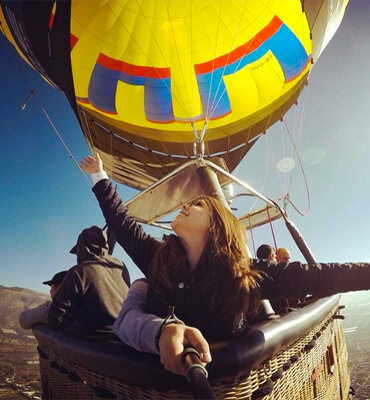 Imagine flying in a balloon over the turquoise colors of the Caribbean.
Aerostatic Balloons are a great spectacle for everyone, starting with the color of their fabrics, followed by the use of physics in their operation, where a material is raised by the air by merely injecting a gas, as long as it is lighter than the air, which fills the bag, apart from the expert navigators, they have to know the air currents widely, altitude and latitude to be able to navigate these devices.
In this occasion we had more than 20 balloons in a designated area of the golf course, with their respective certified pilots, the balloons initial ignition to inflate them was done twice a day, one at 6 am and another 630 p.m. The balloons were anchored between 45 and 75 feet above the ground so that the attendees could admire them and take pictures with them if you wanted to get on one and take the picture while it was static, it was possible for a $13 fee.
But not only that, but there was also the opportunity to take a ride in one of these artifacts, with an additional cost of course, unfortunately, this could only be done on the nichupté lagoon and with a maximum of 2 people, the tour lasted 30 min, but Satisfaction and experience last a lifetime. This trip varied between $25 a person or $40 per couple.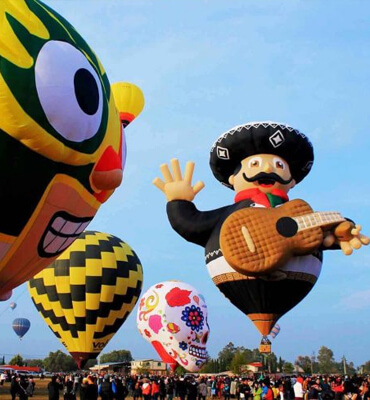 ENTERTAINMENT
Within this Festival were also mounted stages for mini-concerts of various musical groups, a performance for all those who love music, The bands that accompanied us during the day were: South Beach, Snapper, Kilometro 0, Acid Waves, Rey Mandril, Corpusklan, Ultra P, Proyecto Águila and La Banda borracha.
On Saturday, the main one was Grupo Rey Pila from Mexico City, and for the closing of the event, on Sunday, the rock group Jumbo from Monterrey gave a show.
However, they were not the only Artists in the place, since also around the field, there were all kinds of artists, like magicians, jugglers, Batucada and Mariachis, to be able to demonstrate a bit of the Mexican culture to the foreigners who visited us.
ACTIVITIES
As I mentioned earlier, this Festival had the main attraction. The balloons, but also with the entrance fee, you could enjoy many activities for the whole family, where adults and children had fun equally.
Seven hundred kites were given to the first people to arrive at the event, and they could fly them (far from the Balloons Area) a pleasant activity that shows us that not everything in life has to be electronic. In addition to hula hoops.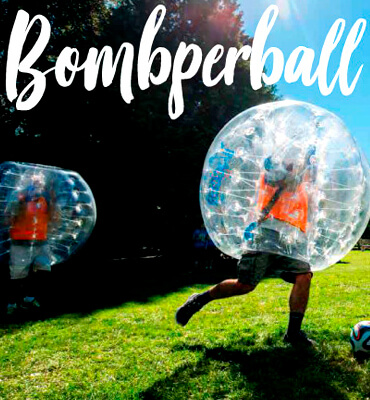 Regarding family activities, there were:
Sack race
100 yard Zipline
Giant Bowling
Climbing Wall
Bumper Ball (where you get into a plastic ball and bump against others)
Inflatables for children
Giant Volleyball
Hole in one
A Giant Labyrinth
There was also a hammock area, massive yoga, a foam party, the Mexican fair.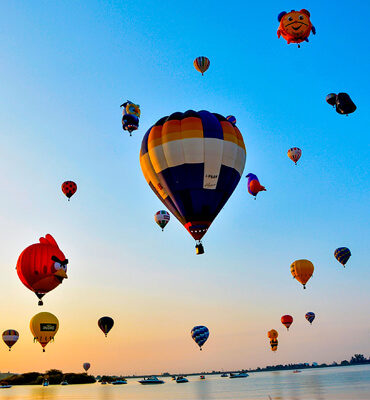 FOOD
In a designated area of the park, there were food stations, after having fun all day and admiring the balloons, we had to eat, so when we went to the food trucks, we had multiple options, from pizzas, tacos to Barbecue ribs, with prices very accessible to all.
An area designated as Lounge VIP and where the ticket cost tripled, had, many amenities to enjoy, such as a shaded rest area, and a Bar which they had the right to use as a free bar, wine tasting, private parking.
CAMP
There was the opportunity to buy tickets with the option to a campground, which gave you the right to be inside the facilities both days, with this apart from being a unique experience of family union, you can enjoy the start of the balloons at 6 am, an open-air night cinema and the magic lights show and fireworks both days.
As an extra, workshops were held on caring for our environment, focused on adults, but also clearly explained to children. The recycling and drawing workshops were the most popular.
Thank you for joining us, we hope you can accompany us on our virtual tours, or in person when you stay with us at the Solaris hotels in Cancun, as you can see we have many activities during the year, just make sure you ask which one is done during your week of stay, so that you too can live this experience.