Holbox is a small island located at the north of the State of Quintana Roo, in an area of 15 square miles you will find beautiful beaches of calm sea, endless birds and the most beautiful sunsets in the Caribbean.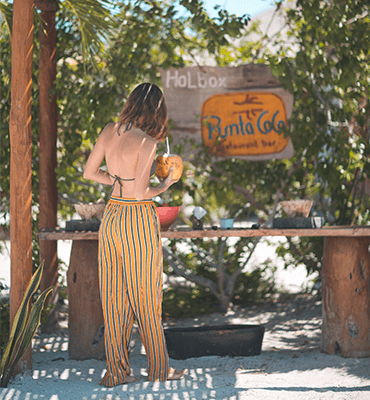 One of the attractions of this island is its tranquility, where you can experience first-hand the calm of a little beach town. None of the streets of Holbox are paved, all are made of sand, so there you will not see cars on the street, everyone moves by bike, golf carts or walking.
If on your next trip to Cancun you are looking to disconnect from everything, rest and enjoy nature, Holbox is definitely the place you should visit. There you can spend the whole day lying in a hammock at the beach while you drink a cold coconut.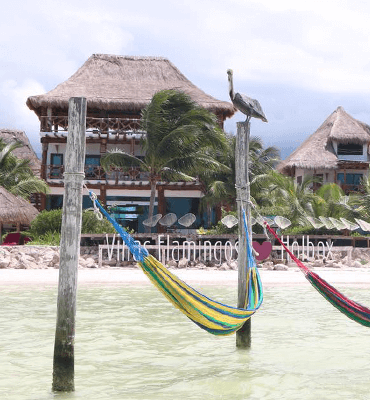 In this little paradise, you can live an unforgettable experience swimming with the kings of the sea, the whale sharks. Also in the summer season you can experience bioluminescence in the sea, a phenomenon that seems to be out from a fantasy dream.
To get to the island you must take a ferry from Chiquilá, this little town is two hours away from Cancun. You can get there by bus or taxi from the comfort of your Solaris Resort.
One of the main activities of the inhabitants of the island is lobster fishing, so we recommend you to try the delicious and traditional lobster pizza, you can find it in some downtown restaurants, as well as all kinds of Mexican snacks in the main square. Another thing you should definitely try is the artisanal ice cream. The inhabitants of the island are very friendly and how can they not be? If they live in a place where you can only enjoy!
At night the island wakes up, you can find live music in the bars of the main square and a lot of fun. Do not miss the opportunity to experience Holbox and fall in love with every corner of it.