SET A BUDGET- yes, its and All-inclusive, so meals, drinks, taxes, and tips are included, even your arrival shuttle, but you might also want to purchase souvenirs, take a Day trip to an amusement park, or take a Massage, make sure you have an estimate in advance and don't come back from vacations broke.
FORGET TIPS - yes, they are included on your All inclusive plan, but it's always good to compensate outstanding service by a waiter, or a server, a tip here or there can go a long way, trust me you will never have you cup empty, and there will always be the extra serving of Bacon if you do so.
TRAVEL IN LOW SEASON- Yes the Resorts work non stop all year long, and the beaches are always awaiting you, you will save money on all-inclusive at airfares, and there were be less crowded.
DO IT IF YOU HAVE KIDS- as you might know, the off-peak season is when boys and girls are at school, whether it is very tempting to save a lot of money due to low pricing, their education is much more important.
READ REVIEWS - you might think you know everything about the resort, but there will always be an extra tip, hidden spot inside the hotel, or recommendation of an outstanding server, that you will want to pick as yours, always look for the most mentioned people, and tell them why you pick them.
BELIEVE EVERYONE- Even Though the reviews are great, please remember that you should analyze each review carefully. Hotel reviewers often complain about little things, like the color of the walls, or the weather outside, YES, I've read many reviews about things not controlled by hotels.
MEALS AND DRINKS- Yes it's an all-inclusive, with several Sit-down restaurants for dinner, make sure you make the proper reservations for them, you can order anything you want from the menu, as many times as you like it's included!
THINK IS LESS- Because it is all-inclusive, that doesn't mean the food is bad, actually, Solaris Resorts, have a Food Check from Crystal International, guaranteeing Quality in the food preparation process and the meals served to you at all the restaurants.
CARRY ON - When traveling, always have essentials in your travel bag, that also means to pack a bathing suit, so you can start enjoying the resort the minute you step in.
FORGET PROPER CLOTHING - read and follow the restaurant's dress code, it's there for a reason, remember there are more members trying to have a good time.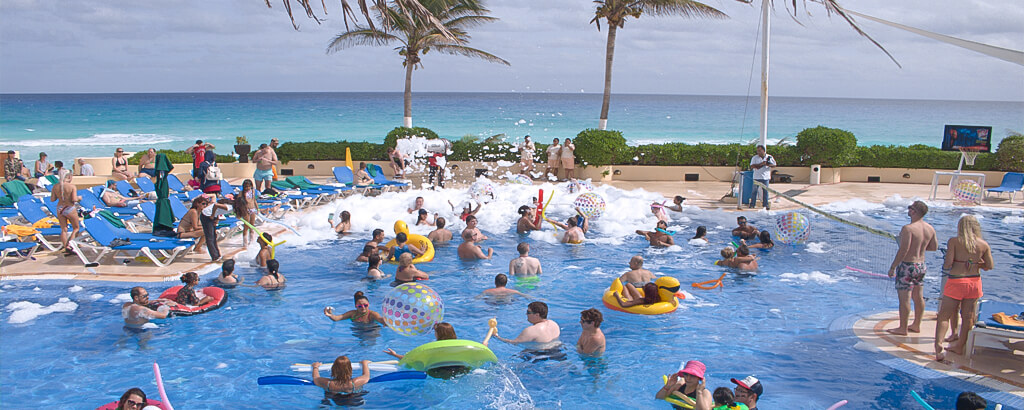 ARRANGE SHUTTLE - Our resort will pick you up at the airport, the moment you step down the airplane, that's the moment you start enjoying a Solaris Vacation, schedule the departure at our inhouse travel agency.
MISS THE DEADLINE- of 72 hours prior arrival, it is always good to double-check and have your papers handy, they also contain instructions on how to find them at the Airport motor lobby.
GO OFF-SITE - you really don't need to, everything you need is at the resort, but getting to experience first hand the culture of the country you're visiting is always a great memory.
WANDER ALONE - It's never a good idea to go out of the resort without proper guidance, hire a Tour from our travel agency, make local friendships, let the professional's guide you through this enrichen experience.
BRING A MUG- Let's all be Eco-friendly, the more reusable things we do, the less waste goes into the world, and better yet a 30 oz cup means more refreshing liquids in fewer trips to the Bar, and you'll look cool with your own personalized bottle.
PACK TOWELS- unless, you have a certain allergy to a specific fabric, you don't need to damper your suitcase with towels for the family; the resort has clean towels, face towels and beach towels, whenever you need, just trade in for fresh ones.
LEARN SPANISH- Just the basics, you need to be able to communicate, and ask for things in case of needing them, Yes most of the Resort employes know English, as part of living and working on a tourist destination.
EXPECT THEY SPEAK ENGLISH- You might encounter someone who doesn't, don't be rude expecting them to understand you, try and speak Spanish, they will appreciate the effort, and make sure you get what you need.
PREP FOR THE BEACH - Proper diet and even some exercise can be very good for your body, before vacations, as it will make you feel good about yourself, and all the things you're going to be enjoying while on holiday, like food and drinks.
STRESS ABOUT BEACH BOD- Yes we always want to be in the best shape to Rock the Bathing suits and even Bikinis, but let's be honest, no one else will notice a little weight here and there, and nowadays pictures can be edited so easily.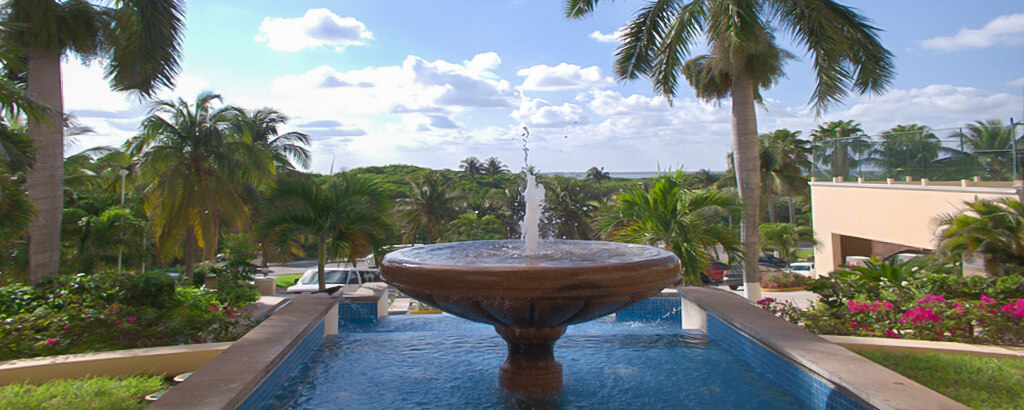 USE SUNSCREEN- We get it, you want to get a Tan, but that doesn't mean you need to burn like a tomato. Use an SPF 30 if you want an even color.
USE SUNSCREEN- That is not biodegradable, remember we have one World, and some ingredients are harmful to it, whether it's at the beach or the pool.
RESEARCH- whether it is the First time you visit the resort, or its the 10th, there will always be new things to do and enjoy. See what's new on our weekly
Solaris INSIDER.
OVERPLAN- Best thing of an All-inclusive is just to unwind, have fun, and be spontaneous, go ahead and sign up for that Macho contest at the pool.
MIX & MATCH - When packing, always choose fresh clothes, that can be combined with other sets, that create a whole different look. Also, it is the beach, so you will need to bring a light sweater just in case.
OVERPACK - Ask yourself, do you really need to bring Jewelry or several sweaters, how about three pairs of tennis shoes, save some space for the souvenirs you're going to bring back with you.
TAKE PICTURES- Beautiful places, awesome scenery, great friends, are worth having a memory with; Tag us #solarisexperience and we will repost!
OVER DO IT - Live the experience and share it with friends and family, but limit your usage to 1 or 2 online posts a day, more action, less internet.
DRINK WATER- Keep hydrated, you'll be out in the sun, sometimes drinking a margarita, others just laying at the beach, it's easy to forget to drink pure water, keep a bottle with you at all times.
DRINK TO MUCH - Carbonated or Alcoholic drinks, as they might make you thirstier, or do this simple trick for each 2 driks you have at the bar, also do a bottle of water.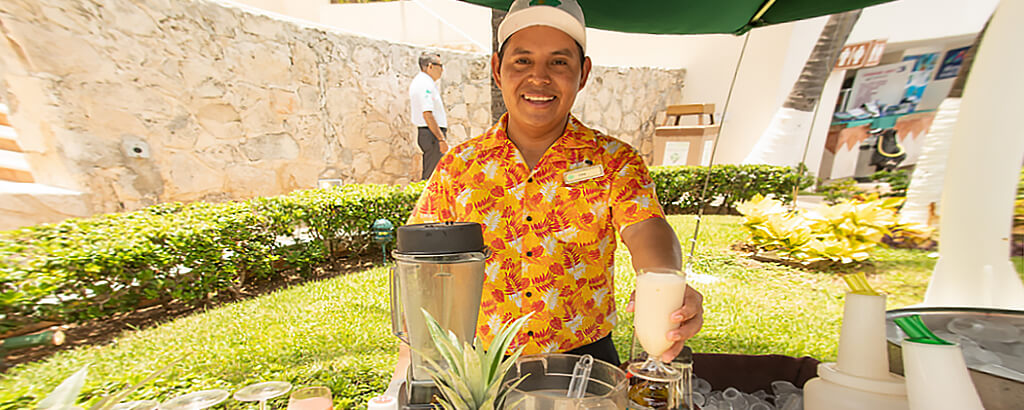 BRING MONEY - You might want to bring some small bills for a Tip here and there, or to purchase a souvenir.
USE CREDIT CARDS - outside the resort, like ATMs or other travel agencies that might charge you hidden transaction fees.
USE THE BUS- to visit the malls, or event the market, its cheap and safe, as it takes you from the front door of the hotel to the desired place, and also on the way back.
TAKE A TAXI- often overpriced, is always better to do some research and take the bus to your destination; unless you really need to, per say, you're running late for the airport.
TALK TO STRANGERS- Usually is something not recommended, but at an all inclusive resort, is a great way to make new friends, they are here the same as you, to have a good time and relax from everyday work.
BE RUDE - by meeting new people, and start talking badly about their country, this can only damage the perception someone can get about you or your hometown, stay away from politics and racists comments.
MAKE SURE YOU - Let us know in advance of any Food allergies you may have, special celebrations, also verify you have enough room keys, towel cards and bracelets.
LOOSE BRACELET - Always keep your bracelet on, as its your all inclusive voucher, also the towel cards, as there is a charge for the replacements in case they are lost.