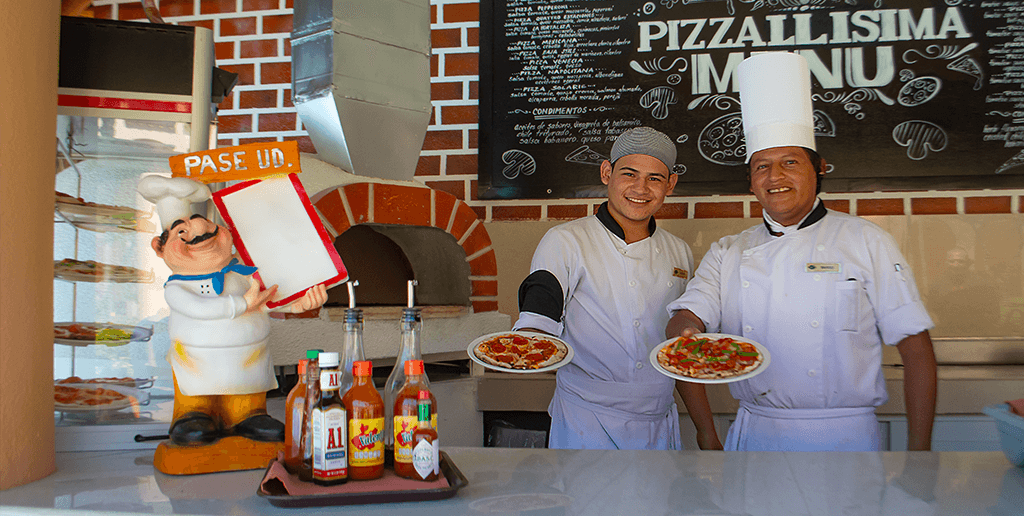 How did we improve your Pizzallisima at Royal Solaris Los Cabos?
Have you ever wondered, how could something better be made of an all-inclusive?

We asked ourselves this question at Royal Solaris Los Cabos, and we responded that all options should be more accessible when deciding what to eat or drink.
That is why we made the decision to improve one of the most loved and visited restaurants by our Members and Guests of Los Cabos, Pizzallisima
In this restaurant, you can find a new variety of pizzas prepared by our chefs, and now it is located next to the pool, in this way thinking about the comfort of our guests for its location you will not have to walk a lot to get a delicious pizza.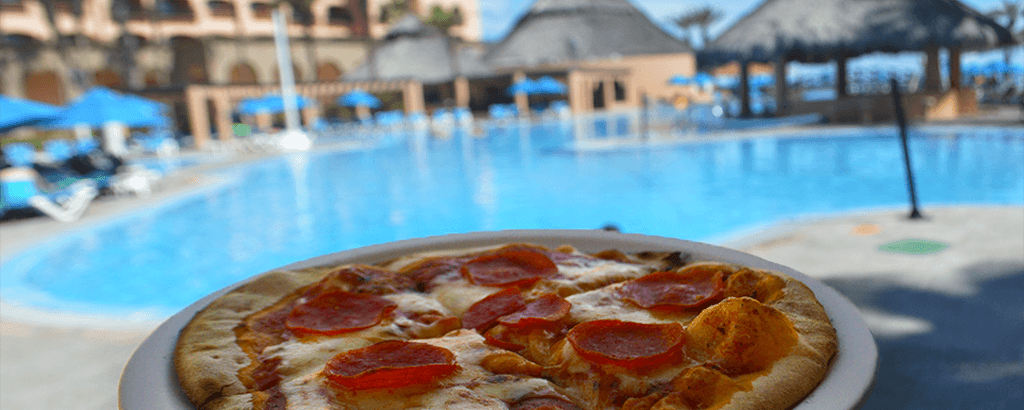 Big and small can enjoy a freshly baked snack with their favorite ingredients, to enjoy more time of their days in paradise.
When moving our pizzeria we also seek to give it a special touch, that is why, we not only gave it a new special oven for pizza, but we make decorations in it so that everyone can enjoy it while they wait for a pizza specially prepared for them.
This restaurant opens from 12PM and closes at 5:30 PM, to be able to enjoy all afternoon and afterwards you can go to our evening shows that we have prepared daily for you, or an exquisite dinner at one of our specialty restaurants, that you decide!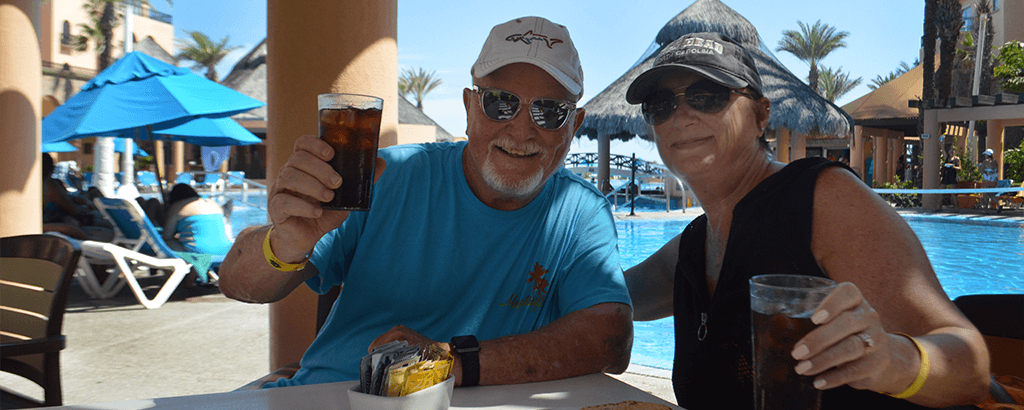 We will be waiting for you at Royal Solaris Los Cabos so that you can also enjoy your vacation in: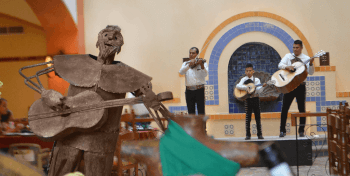 In Royal Solaris Los Cabos we have something new so you can enjoy with your special someone or your group of friends
Read the full story