The Night Race in Cabo 2019
What could make my vacation more exciting?
Something that can undoubtedly do it is to enjoy an Off-Road Buggies Race during a sunny day, accompanied by our loved ones, at an activity we would all like to see; and something that would make all this 100% better, is to be able to do it in a destination.
If when reading the above you imagined being with your friends know the best drivers of these vehicles, talking with them, or you can simply enjoy a refreshing drink while watching the competition, all in the beautiful desert landscape that is, the arid areas of Los Cabos.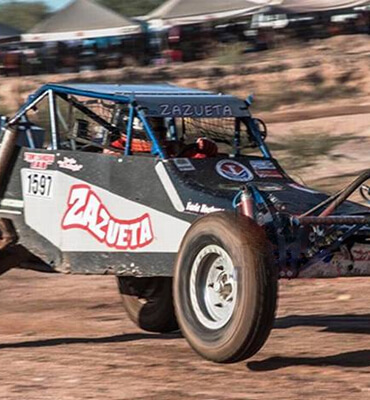 The truth is that you don't have to imagine it since you can live it!
During this past Saturday, August 10th, on the track of Rancho Probaja, the 4th edition of the Off-Road competition, "Desert Series 2019" was held.
It all started with an exhibition of the participating vehicles during the day, where the people there had the opportunity to meet the drivers and even took pictures with them or just with the off road vehicles, just as they enjoyed a good time with their friends and families.
At sunset, we enjoyed live music, thanks to local musicians who performed during this competition. Snacks were also available, with food and beverage stands so that people could witness this event.
The drivers took positions according to the starting draw that took place on Thursday, August 8th, where the pole positions of the competitors were defined; With more than 100 participants, this was a fierce competition.
At the end of the race, the first prize was taken by Enrique "Kiky" Zazueta, who took first place in Class 16, who was also the winner of the second place in the Stock Buggy of the "Desert Series 2019" Championship.
Rolando Holmos was the one who took second place in this competition, who was the one that told us that the match was very arduous due to many experienced competitors in the race.
Third place was taken by Robert Sandoval who regained his position by taking advantage of the mistakes of the rivals during the last leg of the race.
In this destination, it is common for off-road competitions to be held, so if you want to enjoy these events in person, make sure you plan your trip according to the dates on which they take place.
We will be waiting for you in Your Home away from Home!