Improvements at Royal Solaris Cabos 2019
When we visit the well-known destination of Los Cabos, we seek to stay at a hotel we trust, a hotel that we know is perfect for our vacations. And that will provide us everything we might need.
One of the things that we have to have in mind is that the Hotel in which we'll be staying is that their primary objective is US, the guests. That means that the resort should always be looking for ways to improve so that we can enjoy to the fullest, and that always offer us the best.
To be able to know that the Hotel in which we stayed must always know what's new, what to improve is getting with time, and how to take advantage of them.
That is why today, I will tell you about the significant improvements that the Royal Solaris Los Cabos Hotel has managed to achieve in the year 2019. So you can make use of them, and your next vacation at this resort is more than perfect.
The Water Slide in the Kids Club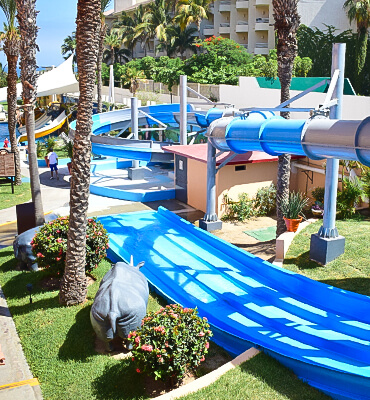 One of the main reasons why we choose a hotel is because it has what we want. When we travel with our family, and we take children with us, one of the main things we look for is that they have a place where they can be safe.
In Royal Solaris Cabos we can find the Miniclub where our children can have fun with the activities and crafts, as well as there are areas designed for them to have fun.
And during this 2019 a new attraction has just been introduced, at the Kids Club of Los Cabos.
There is a water park where young children can have fun, with animals, a small slide and jets of water that is in a decorative boat.
For more grown-up children there is a slide where they can slide with a board, and of course, they are being cared for by the Kids Club team. And now they also have a Water Slide, in which they can have fun, located right next to the slide.
With more than 15 feet tall and 90 feet long with two spirals, rest assured that your children will love to jump and have fun in this new slide.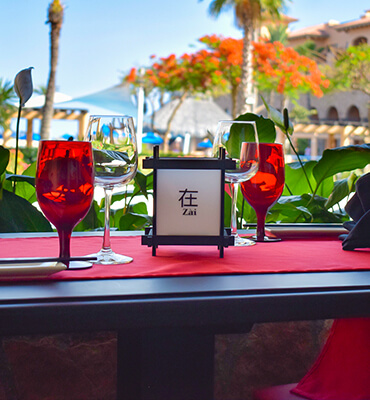 New Oriental Restaurant Zai
During June 2019, the Zai restaurant was opened, which is one of the best-known places at the Solaris Resorts of Cancun, so it was decided to bring it to Los Cabos so that all the Members and Guests can enjoy it.
With three different menus, each one with different dishes, appetizers and of course an oriental atmosphere with special lighting, without a doubt here you can enjoy delicious Asian food.
Changing the Restaurant Menus
Something that could not be needed was to give a touch of food to the other restaurants of the Hotel, and that is why they updated the different menus that were available, from Panchos, Marco Polo, and even Café Solaris.
Now when you come to enjoy your vacation you can enjoy different dishes in the restaurants during your stay, make sure you prepare for a night full of the best food.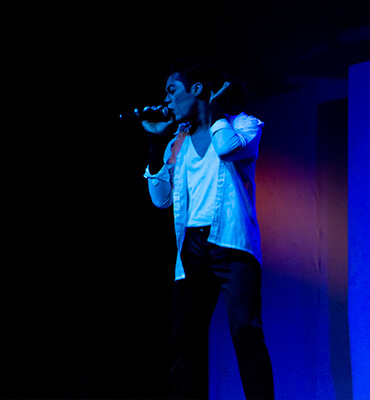 New Entertainment Staff
Another area that was updated was the Entertainment Team, the staff that is responsible for keeping you happy throughout your stay, and although it is sad to have to say goodbye to the people who we came to know and had fun, it is also good to see new faces that come to entertain all the Members and Guests of the Hotel.
Improving the Night Shows
And of course a change of personnel in the Animation team also means that they open up changes during the night shows, so during your next visit you will get a surprise with new routines, dance acts, characters, among much more.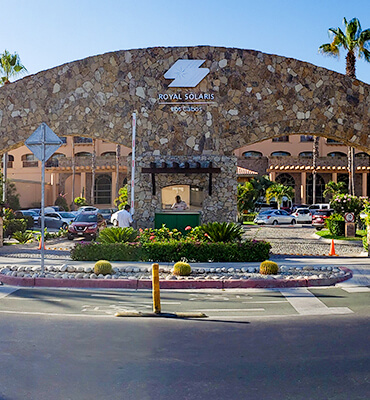 The Arch Motor Lobby
From the moment the Members and Guests arrive at Royal Solaris in Los Cabos they're all able to see the entrance of the Hotel. And since the first impression is one of the most important things, an improvement was given to the arch.
Now instead of vines in the arch is a plaque with the Solaris logo, so that when you arrive, you know that you are currently in your house in Los Cabos.
Updating the Rooms
To give it a special touch, the Hotel has been responsible for maintaining and changing beds, chairs, mattresses, among many other things. This is all done, so your stay is as perfect as you could imagine.
Because the most important thing during your holidays is you and that you can feel the best during your entire stay.
So now you know, these are just the improvements that have been made in your Hotel Royal Solaris Cabos so far in 2019. Do not miss the opportunity to come and enjoy them, and get ready for many more things to come.
We'll be waiting for you!