What was Los Cabos Film Festival 2018?

Los Cabos is one of the most well-known and visited tourist destinations in Mexico, for its variety of clean beaches, paradisiacal climate, and its remarkable culture and art. That is why, one of the internationally recognized events, Los Cabos Film Festival, takes place in Los Cabos.
This is an event, where upcoming film releases are teased, international artist galas, national premieres, world premieres, awards and much more.
This year is the seventh edition of the International Film Festival of Los Cabos, and was held between November 7 to 11 in Los Cabos, San Lucas, The official program presented 41 national and international titles of which 2 where world premieres, 17 Latin American premieres, 15 Mexican premieres, and more than 80 screenings.
This event is a sign that Mexico is increasingly a territory of local and foreign creators with great reception from the public. who will witness great stories told through the filmmakers, who are dedicated to embodying their current vision of the world.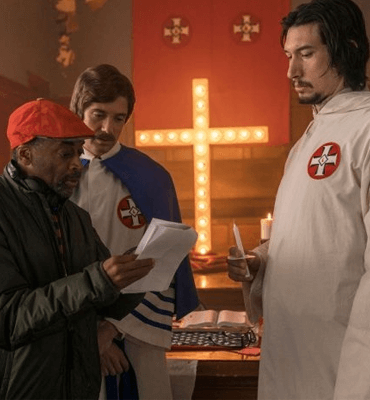 Los Cabos Film Festival 2018 included several subdivisions, one of the most fascinating is Afterdark, dedicated to science fiction and horror films, World Highlights, a selection of feature-length films from different parts of the world, the Mexico First section, shows us the restless and increasingly better film production that is being made in Mexico.
Among the major titles that were be presented at the festival include:
Infiltrated the KKKLan (United States, 2018), directed by Spike Lee

Buy me a revolver (Mexico / Colombia, 2018) directed by Julio Hernández Cordón

Lemonade (Romania / Canada - Quebec / Germany / Sweden, 2018) by Ioana Uricaru

Destroyer (United States, 2018), by Karyn Kusama, which promises to present one of the best roles in Nicole Kidman's career.
This event had film features, screenings on the beach and even award presentations, all this for free, so everyone who would like to attend this event was welcome.
If you want to be part of future events, or just want to come and appreciate the cultural and artistic expressions that Los Cabos has to offer, do not hesitate to visit us.
We'll be waiting for you!