Benefits of staying in an All Inclusive
One of the main reasons why many people do not go on a trip is because they do not know where to stay when going on vacation, they can have doubts when choosing the hotel since there are two different types of meal plans on these.
The European plan and/or All-Inclusive hotels, but what are the differences between these two?
In this blog, I will tell you what we can consider as 5 good advantages that All Inclusive have, and how these are one of the best types of hotels where you can go on vacation.
The service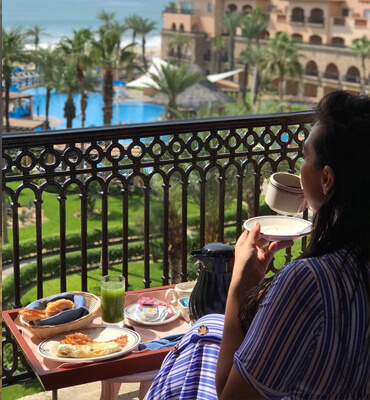 All-Inclusive hotels have one of the most essential and straightforward features that every place should have, an approach to excellent service, you can be saying, How is it that the All-Inclusive service can be better for me? The answer is simple, the convivence.
The latter is what helps you to notice the difference between the type of service in an all-inclusive and a hotel with a European plan. As it is common that instead of leaving the hotel you want to stay inside and enjoy what you are already paying or relax in the different areas, you can get to know your waiters, chefs, in short, you can see a more human side of the hotel since you will spend much more time with the employees, who are in charge of making your vacation perfect, and you can even make friends with them.
You save money
You may think that because of the type of hotel, this must be one of the most expensive, at the beginning you can imagine about this subject but when you start thinking about the expenses involved in staying in a European plan hotel, you may change opinion, since, the stays in an all-inclusive hotel imply that you will not have to worry about expenses that you would typically take into consideration, just lik, Lunch, Dinner, Snacks, a drink at the beach, or only a coffee for breakfast.
This also implies that you do not need to take all your money with you, so you can focus on buying things like gifts, bracelets, clothes, photos, or even paying tours, this certainly makes travel more special since you can have memories Much more special for when you return home.
Unlimited Food & Drinks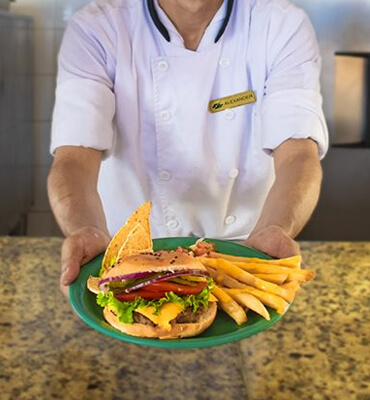 That's right, it isn't a mistake, all food is included when you travel to this type of hotel, although many people do not know how to take advantage of it 100%, you can do it and of course you should not feel bad about stopping for more food, or have more dessert, or go for a snack that is not in your diet; This compared to the European plan where the most you can expect is a continental meal, which only has one dish and one drink, with no opportunity to serve more or repeat the recipe without additional cost.
This also includes the drinks that are in the bars, of course, so you can order as many times as you want, so you can say that there is always "Happy Hour"; Instead, in hotels with the European plan, all drinks have a cost, including bottled water, not to mention cocktails that can cost from 3 to 15 dollars.
One thing to take into mind is that in both types of hotels when you want to make a romantic dinner with a bottle of wine or any other kind of special arrangement it will have an additional cost.
In these hotels, you can enjoy your vacation as it should be, without worries, good food, and your favorite drink, any time.
More Variety in Food
If you have been told that all-inclusive food is terrible, let me tell you that each individual opinion is just that, an individual opinion, since every experience is unique and will always be defined by personal preference; In this type of hotels, the objective is to make guests enjoy their vacations without worrying about food, which is why chefs and restaurants within the hotel must offer a wide variety of foods at all times.
The big variety of dishes by the restaurants are also able to uphold the special requests made by the guests, this might be for specific cases such as allergies, specific diets and more, with this it is assured that every guests can enjoy an exceptional meal throughout their stay.
As in All-Inclusive, it is prevalent for all types of guests to go, and that they use the wide variety of restaurants, buffets, and bars, these must and are prepared to serve the dishes and drinks according to your needs, without having to compromise the variety of options you have.
More for your All Inclusive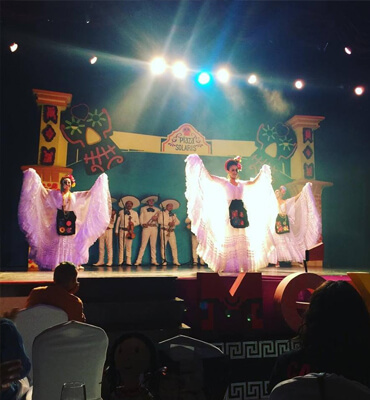 As you can already know this type of hotel has now been improving the different types of services they offer, so that guests have much more to do, these include from:
Areas for children where you have staff who can take care of your children while you rest in another area so that everyone can enjoy a good day without worries.
Activities during the Day, usually these are carried out in the main areas of the hotels, those can be the main pool, the lobby, etc. The same is so that your day is more enjoyable and you can have fun with games, contests, sports, trivia, among other activities.
Night Shows, this is one of the benefits that sometimes not everyone manages to take advantage of, these types of hotels when worrying about their guests also manage to bring the activities and shows that they can enjoy at dusk, and some even have theaters where they are presented.
Instead, hotels with a European plan can have night shows, but these have a cost that they call "cover" to enter, and as expected, they usually do not include the drinks or snacks you want to try.
And if they do not have shows or nightly entertainment, this means that you will have to make another expense when going out to look for one in the destination where you are.
The Best Matches, maybe you went on vacation while the Olympics were taking place, the football game you didn't want to miss, or even an event like the World Cup or the Superbowl, and you don't know how to watch it. This is very simple since, in the bars inside the hotels, you can usually find televisions that have the best sporting events so that guests do not miss their favorite games.
All-Inclusive Hotels show that they have everything you need to make your vacation special, all you need is to enjoy them.
And you, when will you go on vacation?